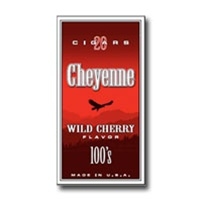 Miami, FL, August 20, 2014 --(
PR.com
)-- Accessories and side items are designed to augment the experience of enjoying a fine cigar. The new brand will be added to an inventory of more than 100 other names. These fine products are available to customers across the nation through the online portal.
Speaking on the occasion, a representative of the online store said, "We are extremely excited to announce that we are now offering Cheyenne Filtered Cigars as well. The products by the brand are already listed on the platform, and you can start placing orders right away. We are ensuring that you get the best quality product at amazing prices."
These brand-name cigars have emerged as a popular alternative to other options available in the current market. "We are shipping in all the states of the nation including Alaska, Hawaii and Puerto Rico," he added.
Cheyenne Cigars
have always been popular among cigar lovers, and they are especially prized by those looking to enjoy a full-bodied smoke in a variety of flavors while on the go. Cheyenne Filtered Cigars flavors include menthol, extreme menthol, wild cherry, sweet tip, vanilla, berry, classic filtered and others.
A pack of 20 can be purchased at a price of $14.99. They require clipping and extra storage, yet fans admire these tasks as a labor of love, and they perform these activities as an essential part of a veritable art form.
The online platform is offering a money-back guarantee for 40 days after purchase. This offer is good for all products, and customers can enjoy free shipping on orders worth $150 or more. In addition to cigars, the online store also offers filter tubes, cutters, ash trays, cigar closeouts, blunt wraps, humidors and lighters from a number of renowned manufacturers.
About Florida Tobacco Shop
Florida Tobacco Shop is a well-known online retail store offering a range of tobacco products. The company specializes in little cigars, filtered cigars and cigarette papers. The shop is known as one of the top three online stores in the nation when it comes to machine-made cigars. Customers can make a purchase from the comfort of their homes using a secured payment gateway.
Contact Information
Contact Person: Lesmy Jacomino
Contact Number: 800-774-0414
Email: sales@floridatobaccoshop.com
Website: https://www.floridatobaccoshop.com/
Address: 7290 NW 7th St, Suite 105, Miami, FL. 33126, US