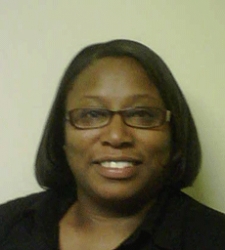 Farmingdale, NY, September 17, 2014 --(
PR.com
)-- Dr. Carla Y. Wright was born in Atlanta, Georgia. She is currently the CEO of Creative Interventions, Inc.
www.creativeinterventionsinc.com
in Kennesaw, Georgia. She earned her B.A. at the University of Georgia, her Master's degree at Webster University and her Ph.D. at Capella University. Dr. Wright's experiences in her early years were marked by her contact with alcohol and drugs. This inspired her to turn her efforts toward helping children who had suffered physical and emotional trauma. Dr. Wright is an LPC (Licensed Professional Counselor), a CAC-II (Certified Addictions Counselor II) and a National Certified Counselor. She has training in Dialectal Behavioral Therapy, National Level 1 Cognitive Behavioral Therapy and is a Certified Trainer for Couples. At the present time, she is pursuing training for Pathological Gamblers. Dr. Wright is experienced as a Substance Abuse Counselor, has worked as the Director of a mental health outpatient clinic and a team leader for Intensive Family Interventions to name a few of her accomplishments. Her main objective has been to help others deal with grief and loss issues, individual, couple and family counseling, depression, parenting skills, anger management and Christian Counseling. She has spent the past 3 years in community-based programs. Dr. Wright is a member of Delta Sigma Beta and is an instructor at the University of Phoenix. Her leisure time is spent with family and outdoor activities.
The Professional of the Year membership in America's Registry is awarded to those candidates who have achieved recognition in their respective industry or profession for their accomplishments and who have established a commendable reputation. This membership honors individuals who have reached the highest standards of business practices and, as such, should be recognized for their standings in the business world. America's Registry is pleased to honor Dr. Carla Y. Wright in this capacity.