Rick Norris Recognized by National Alliance of Male Executives-N.A.M.E.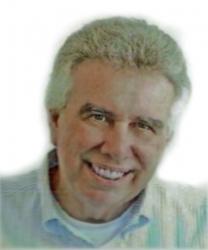 Hollister, CA, September 13, 2014 --(
PR.com
)-- Rick Norris of Hollister, California has been recognized by the National Alliance of Male Executives-N.A.M.E. for his outstanding contributions and achievements in the field of technical resource management.
About Rick Norris
Mr. Norris has over 20 years experience in the technical resource management field. He is the Principal and Technical Resource Manager at Technology Resource Network, which is an IT recruiting service, placement and consulting firm located in Silicon Valley, California. Since January 2009, he has provided contract technical resource management for clients on both a short and long term basis and part time. Partnering with Fortune 1000 companies within Silicon Valley, he recruits and provides hardware, software, networking and mechanical engineering professionals to companies. Mr. Norris has brought unified technology expertise to customers, increasing revenue to 600% over the prior year. He has significant experience in both corporate and engineering services environments. He is also a highly regarded technical recruiter. Mr. Norris is a Moderator for a one year college level class on Recruiting Selection, Training and Supervision. He has published articles on training, monthly articles for professional association bulletins and gave company presentations on successful account management and recruiting at annual meetings. He was also asked to be the main platform speaker at the national sales forum. Previously, Mr. Norris held a number of positions which showcase his background. He served as the Senior Technical Recruiter for Adara Networks, Director of Technical Staffing for Innovative Logic, Senior Technical Recruiter for Marvell Semiconductor, Director of SixHills Consulting Group, Corporate Recruiter for Hitachi Semiconductor, Regional Director for Professional Data Exchange and Senior Account Executive and Senior Technical Recruiter for Platinum Consultants, Inc. He is a Past President of the Life Underwriters Association and the Optimist Club and supports Loaves and Fishes Centers. Mr. Norris was awarded Best in San Jose for High Tech Employment Recruiting in 2013 and 2014, Outstanding Young Men of America by U.S. JC's, Top 100 Magazine and was recognized as a Professional of the Year by Strathmore's Who's Who in 2012, 2013 and 2014. In addition, he has been given National Achievement Awards, National Quality Awards, National Outstanding Recruiting Awards and is a member of the Presidential Club. He is especially proud of driving revenues in excess of $10 million for three technical resource companies and managing three startup branches taking them to a top 15 ranking nationally. Mr. Norris was born in Pennington, Virginia and obtained a B.S. in Business Management from Santa Clara University in 1971 and a M.B.A. from Regis University in 2001. He is married to Amy and they have four children. In his spare time he is passionate about animal welfare, disaster and humanitarian relief and poverty alleviation.
About National Alliance of Male Executives-N.A.M.E.
N.A.M.E.® is a unique online association for male executives and professionals in all industries. This premium service and alliance recognizes male professionals who have achieved success as well as those looking to further their careers and expand their business opportunities by providing networking, advertising, marketing and entertainment services. For more information about their unique services and testimonials, visit their website at www.name-exec.com.
Contact
N.A.M.E.-National Alliance of Male Executives
Katherine Koop
516-272-4494
www.name-exec.com

Contact