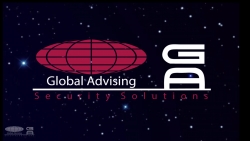 Sao Paulo, Brazil, September 13, 2014 --(
PR.com
)-- A team of security experts from ISRAEL is providing special security services for some of the biggest business delegations travelling to Brazil, Israel and Latin America as well as families and authorities.
GA, Global Advising (www.gaadvising.com/vipsecurity), which was set up by Ronen Ben Efraim, Uri Sade, and Yoram Shvartz, has enjoyed growth over the last two years and is now regarded by many as one of the leaders in security consulting services in Brazil as well as in intelligence and protection services.
"The company was founded in Israel by three of us, we are extremely experienced personnel from a cross-section of Israel's Security Agency (ISA) and from various elite units of the Israel Defense Forces (IDF), we bring together a highly qualified group of professionals with years of unparalleled experience in the evaluation, planning and execution of security, intelligence and protection programs, "We've been involved in some of the world's most hostile places in our previous careers," explains Ronen Ben Efraim.
He continued: "We have planed and managed, preventive and operatives missions for close protection of heads of state, prime ministers, senior religious leaders and heads of industry. We also employ highly experienced VIP Protection personnel from the civilian sector, whose clients include A-list celebrities and high-net-worth individuals of note.
"Our concept is to provide a full cover solution to the client, focusing on preliminary preparations and analysis that will allow a high level of prevention. Our company not only includes the security issues, but also logistics, coordination and technical support that will guarantee a successful operation under one management and responsibility, our goal is to attend all aspects of the operation as defined by the client."
GA , Global Advising VIP security services are available upon request, for specific events, circumstances & time periods, covering any or all of the whole range of Close Protection Officer duties, including:
VIP security analyst: Gathering preliminary information, regarding the visit and locations, elaborating the security program upon risk analysis.
Operational Officer: Escorting the team as the coordinator of the operation. The operational officer is with the highest professional level and experience on managing operational activities.
Personal Bodyguards: High, trained security personals with the professional vision and approach of the ISA.
Security Drivers: Operation: High, trained security personals with the professional vision and approach of the ISA.
Personal Medical Officers (Upon demand): Medical assistance and solution in case of emergency or health risk of the VIP.
Escort Team (several Bodyguards): For relatively complex operation and high quantity of VIPS .(Delegations)
Transportation: Armouredwww.gaadvising.com/vipsecurity vehicles, unarmored vehicles (regular and luxury), GPS equipped vehicles for satellite tracking (Upon demands), airport pick-up and drop-off, aviation.(air-crafts and helicopters)
Residential Security Teams, providing security for permanent residences, offices, venues & also temporary locations for holidays, high profile events, product launches and more.
GA, Global Advising is known for its realistic approach and dynamic delivery by the highest operational and preventive standards.
Individuals and companies interested in contacting GA, Global Advising should contact the company at :
www.gaadvising.com/vipsecurity
, mail to :
contato@gaadvising.com
.