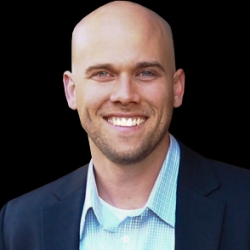 Charlotte, NC, October 02, 2014 --(
PR.com
)-- Jared Nichols, The Jared Nichols Group, Charlotte, NC, was recently named to the National Small Business Association (NSBA) Leadership Council. NSBA is the nation's oldest small-business advocacy organization, and operates on a staunchly nonpartisan basis. Nichols, a recognized leader in the small-business community, joins the NSBA Leadership Council alongside other small-business advocates from across the country as they work to promote the interests of small business to policymakers in Washington, D.C.
"As a small-business owner, I see daily the importance of being involved and active when it comes to laws and regulation," stated Nichols. "Joining NSBA's Leadership Council will enable me to take our collective small-business message to the people that need to hear it most: Congress."
Jared Nichols is a futurist, executive advisor, speaker, and coach. He provides the tools to help leaders and organizations gain competitive advantage, seize new market opportunities, drive in new revenue, and increase profits. As one of the few people in the world to hold a Masters Degree in Strategic Foresight, Jared is sought out by leaders, organizations, and entrepreneurs to help them identify and create their long-term successful future.
Nichols joined the NSBA Leadership Council as part of his efforts to tackle the many critical issues facing small business, including tax reform, regulatory restraint, health care costs and how the Affordable Care Act will impact small business. The NSBA Leadership Council is a new council of the organization, focused on providing valuable networking between small-business advocates from across the country while ensuring small business a seat at the table as Congress and regulators take up key small-business proposals.
"I am proud to have Jared Nichols in the inaugural class of our Leadership Council," stated NSBA President and CEO Todd McCracken. "He came to us highly recommended and I look forward our coordinated efforts for years to come."
Please click here to learn more about
The Jared Nichols Group.
For more on the NSBA Leadership Council, please visit www.nsba.biz/leadershipcouncil.
The Jared Nichols Group is a strategic foresight and executive advisory firm located in Charlotte, North Carolina. We work with leaders, organizations, teams, and individuals, to stay ahead of the competition, expand their market reach, and capitalize on changes in a volatile and uncertain environment.