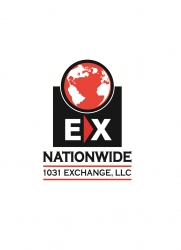 Coral Springs, FL, October 04, 2014 --(
PR.com
)-- Nationwide 1031 Exchange, LLC today announced that it will be hosting Thomas Phelan, a renowned speaker and leader in the 1031 Exchange industry on October 23, 2014. Mr. Phelan will be giving the seminar in Parkland, FL to Real Estate professionals and Investors alike.
The seminar is set to take place at The Commons Clubhouse in Heron Bay at 11:30am. All licensed Realtors will receive 4 CE Credits for attending.
Interested parties should register at www.Nationwide1031Exchange.com/Seminar
"We are so excited that Tom will be joining us on October 23rd, I know the participants will learn so much from him. He has been around the 1031 Exchange Industry for many years and has a wealth of knowledge to share. Attendees will hear interesting stories of Exchanges in the past and get some useful tips for the future," noted Michele Streda, Managing Member of Nationwide 1031 Exchange, LLC.
Headquartered in Coral Springs, FL, Nationwide 1031 Exchange is a South Florida based Company offering nationwide service with the expertise to conduct exchanges in almost every state. Nationwide 1031 uses a simple process and straight forward language when communicating with their clients. Nationwide 1031's goal is to guide Real Estate professionals and Investors through a successful exchange, at reasonable costs with no hidden fees.