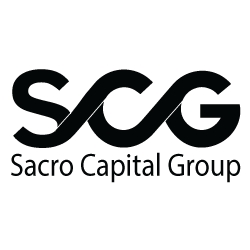 Denver, CO, October 16, 2014 --(
PR.com
)-- Sacro Capital Group (SCG) www.scgfund.com has recently launched a program that delivers low risk investments with yields of up to 25% per year to private investors through guaranteed bonds.
Each month, a team of specialized analysts at SCG sifts through hundreds of business plans and related financial statements to find high growth potential companies in the US and abroad with the lowest risk. SCG then invests between 75% and 90% -- leaving the balance for outside investors. The agreed yields (along with the principal) of each deal are then backed by SCG should the issuer default due to reasons, such as insolvency or bankruptcy.
With a heavy interest in the businesses and monthly payments due investors, SCG is highly accountable for the performance of these investments, a fact that gives confidence to many consumer investors who would then in-turn become long term customers of SCG.
The news comes shortly after the Department of Commerce announced that Q2 activity has signaled affirmatively that the US economic recovery is getting back on track. The dismal downturn in Q1 2014 is being attributed to weather conditions across the US earlier this year.
Q2 saw a 4.6% increase in GDP in addition to a massive 11% boost in exports and a small rise in consumer spending. If there's been a good time to invest in fledgling companies in the past 6 years, it's now.
So far SCG's investments in six businesses have been profitable with three of the six paying back their initial investment in full. The remaining three are on schedule to meet profit and growth projections, and other potential candidates are in the pipeline.
SCG founder Jonas Brown has great faith in his team of analysts in finding low risk investments to help build out the new program. "It's been a tough market for consumer investors over the past few years so it's great to be able to offer clients opportunities to get such solid returns. The team of analysts we have working on this has a deep pool of knowledge among them, so we're confident that the companies we choose will make money. That's why we can guarantee the investor's yields and principal should something go wrong, and not many funds out there can make that promise. We can fund the deal in full, but the reason we do this is to allow new people to see how we work and to hopefully become long term clients of SCG."
For more information, please visit www.scgfund.com