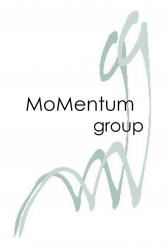 Wilmington, NC, October 20, 2014 --(
PR.com
)-- Terry Espy, President of Momentum group, a commercial real estate brokerage and development firm, today announced the lease of 5 South Water Street, Wilmington, NC, a 4,584 sf restaurant best known as the Water Street Restaurant and most recently Delphina Dos.
"We are proud to have represented the property owner, Harper Peterson, who through his efforts over a 25 year period, ensured the vitality and ongoing presence of this historic property," said Espy. "The new tenant, Kabob and Grill, will be a great addition to the downtown Wilmington market."
About Kabob and Grill:
Kabob and Grill, has already started to take shape in the historic Quince Building. Soon to serve innovative Indian food in the heart of historic downtown Wilmington, with exotic flavors from various cuisines of India as well as upscale presentation of Indian delicacies in both a modern and traditional atmosphere.
The restaurant will offer a carefully selected lunch buffet of Indian curries, a lunch menu of various kabobs (veg, chicken, lamb, and beef); extensive dinner menu, chef special menu, a full service bar while offering excellent guest services. The restaurant will also specialize in catering special occasions such as corporate meetings, birthday parties, weddings etc.
The owners, Mona Kaur, Gurdeep Singh and Amarjit Singh, have been established in the local restaurant scene since 1995, opening Wilmington's very first Indian restaurant, India Mahal. With the recent sale of India Mahal the focus has been to expand the into the Downtown Wilmington market in a larger venue, to serve outstanding Indian food to the local market as well as to the tourist market visiting the area. Owners plan to open the doors in mid-December.
About Momentum group:
Momentum group, a full service commercial real estate brokerage and development firm that provides turnkey project management including planning, construction and development for a wide range of clients, ranging from medical, retail, hospitality, office to industrial. The firm's services include business plan development, real estate services, financing assistance, build-out, construction management and partnering, redevelopment, image representation, interior design, purchasing, and move management. For more information, call 919-270-1711. To learn more about Momentum group go to www.momentumprojects.com.
Media and Press Contacts:
John Sharkey
910-352-1575
Sharkey@checkercabproductions.com