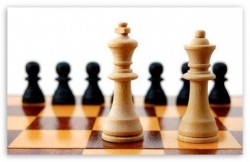 Dallas, TX, October 19, 2014 --(
PR.com
)-- "We have been recruiting a number of seasoned sales, strategy, business development, competitive intelligence, relationship management, marketing and business transformation professionals in multiple industries to prepare for the launch of our new interactive strategy visualization cloud service already, and have recruited a number of consulting companies with similar skills," says Nancy Hopkins, VIZMATRIX Founder and CEO, and former IBM Director of Corporate Business Intelligence.
"What I've heard from a number of seasoned independent consultants who have come on-board is that many of them have been out of work for two to three years or more. Their gut tells them they are facing age discrimination where employers are hiring two to five people for the same salary of a seasoned professional with more skills, business relationships and experience. On the other hand, many of these seasoned professionals have the skills and experience VIZMATRIX is looking for in its independent consultants," says Ms. Hopkins.
She continues, "What I've heard from a number of consulting firms is their business is struggling in the current economic downturn. They aren't growing as fast as they'd like to, and they don't offer anything different than their competitors are offering. VIZMATRIX gives them, their customers and their prospects a clear competitive advantage over their competition. They are excited about partnering with VIZMATRIX."
"VIZMATRIX Interactive Strategy Visualization & Next-Generations Business Intelligence Cloud patented propriety algorithms make it a game-changing disruptive application that will put many companies on their heels. No more endless searches on the Internet, or in databases, one record, company or contact at a time. VIZMATRIX connects the dots and shows users multiple relationships between multiple companies and people on a single screen in a very unique way," says Ms. Hopkins.
"Our cloud service does not require manual input of data by its customers. Our system contains the data, automatically updates this data, and gives its customers access to all this data in a very unique way. Imagine a system that has access to business and personal data for over 82M companies, executives and employees. Our interactive strategy visualization cloud will show you some things you may know, and a million times more about what you don't know. It's very exciting to see the looks on our customers' faces, and hear their amazing responses, when they see VIZMATRIX. They realize the future is finally here," VIZMATRIX Founder and CEO says with a smile.
VIZMATRIX, LCC is a Las Colinas, Texas-based management consulting, software, systems and information services firm. It offers a unique cutting-edge interactive strategy visualization and business intelligence cloud for small, medium and large businesses. For more information about VIZMATRIX and its new global channel partner program, go to www.vizmatrix.com