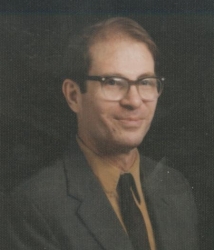 Kennewick, WA, December 05, 2014 --(
PR.com
)-- About Lee Charles Fearon
Lee Charles Fearon is a Chemist with the Washington State Department of Ecology Environmental Assessment Program, Lab Accreditation Section. Mr. Fearon's field of expertise is Environmental Chemistry. Mr. Fearon has over 35 years of experience in his field. Mr. Fearon attended Rensselaer Polytechnic Institute. He received a B.A. in Chemistry, a B.S. in Physics, and an M.S. in Analytical Chemistry from Oklahoma State University. He is a Fellow of the American Association for the Advancement of Science and a member of the American Chemical Society and the American Institute of Chemists.
He is a patentee for environmental soil remediation technology, U.S. Patent No. 5,340, 406 "Method for Removing Contaminants from Soil." Mr. Fearon is listed in the Marquis volumes Who's Who in America, Who's Who in the World, Who's Who in the West and Who's Who in Science and Engineering. In his leisure time he likes to travel and enjoys photography.
About Strathmore's Who's Who
Strathmore's Who's Who publishes an annual two thousand page hard cover biographical registry, honoring successful individuals in the fields of Business, the Arts and Sciences, Law, Engineering and Government. Based on one's position and lifetime of accomplishments, we honor professional men and women in all academic areas and professions. Inclusion is limited to individuals who have demonstrated leadership and achievement in their occupation, industry or profession.