Silver Remains Releases Debut Album
Silver Remains releases self-titled debut modern rock album available on Amazon.com, iTunes, Spotify, and all major music sites.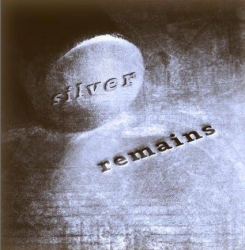 Portland, OR, November 17, 2014 --(
PR.com
)-- "Silver Remains" is a collection of original songs written and performed by Vancouver-based modern hard rock group Silver Remains (silverremains.com). The album has 11 tracks that reflect the group's musical evolution over the past five years. "At first we were just a few guys having fun making music in our garage," said Devin Kvalvik, band leader and principal drummer. "What started as a fun hobby turned into something serious when we realized how well the songs we were writing were being received by the fans. We ended up with an album that really reflects who we are as performers and gives a good idea of what to expect at our live shows."
The project features Devin Kvalvik on drums, Grant Clarno on vocals, Austin Kvalvik and Eric Henrichsen on guitars, and features Michael Kvalvik on bass. "The great thing about this project is that it had time to evolve," said producer Jozi Bently. "We started working with the band a few years ago. They went through a few cast changes during that time, all of which lent their own individual flavors to the songs. By the time these songs made it to the studio they were not only unique but also incredibly well polished."
Silver Remains has been together since 2008. Their founding sibling members, along with Henrichsen, later added Clarno to vocals after the producers held an open audition. "Once we found Grant, the sound really began to come together," said Henrichsen. "He brought a style and a delivery that was really original but definitely communicated what we were trying to say with our songs." Since Clarno's addition to the band, the group has been a regular name in the Portland music scene, playing venues throughout the city as well as radio and streaming shows. "It's great to have something tangible as a takeaway for our fans now," Kvalvik added, speaking of the album. "They've always taken away the experience of a great show, but now they can hopefully relive that experience on their own. We've been very excited to give this to our fans."
Silver Remains' album was produced by BentBeat's Jozi Bently and Dave Beatty. Introduced to the band in 2010, the band had just begun discussing recording a project. "It may seem like a long time to make an album," said Bently. "These guys are extremely talented and it was worth it to everyone to wait to push the final 'record' button until they'd found their perfect match with Clarno. Once the cast was set, everything else just fell into place. We were happy to have been a part of this project that really showcases some of the finest up and coming musicians in the area."
"Silver Remains'" album is available on Amazon.com, iTunes, Spotify, and all major music sites. A public release party will be held at 6pm on Saturday, November 22, 2014 at River's Edge Church, 3801 NW Fruit Valley Rd., Vancouver, WA 98660.
About BentBeat Productions: The recording and publishing division of All Requests Live, Inc., BentBeat is based in Portland, Oregon. BBP's focus is on partnering with musicians to produce, record, and release high quality broadcast-level music through social media and mainstream distribution. BentBeat's portfolio is available on Amazon.com, iTunes, Spotify, and all major music sites. Please join in supporting musicians.
Contact
BentBeat Productions
Dave Beatty
503.489.8275
www.bentbeat.com

Contact