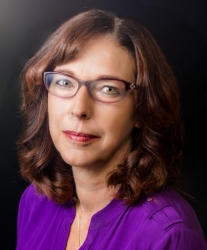 Farmingdale, NY, December 10, 2014 --(
PR.com
)-- Shelley L. Johnson is a Senior Analyst for Leidos Health.
www.leidos.com
She was born in Glendale, California. She attended Linfield College in Portland, Oregon where she earned her B.S.N. and the University of California at San Francisco where she earned her M.S.N. Leidos Health specializes in providing IT consulting services to the healthcare market. Their purpose is to improve the management and delivery of healthcare records and services. Ms. Johnson's expertise lies in clinical application implementation and optimization, systems development for data analysis to improve the quality of patient care, reducing healthcare associated errors and consequently reducing healthcare costs. She is affiliated with ANIA and HIMSS. Her leisure time is spent playing golf, hiking and cycling.
The Times Square honor is of particular significance because of the high visibility it offers. This visual celebration of Shelly L. Johnson's career will appear at regular intervals on two monitors attached to the landmark skyscraper at 3 Times Square, #1, New York, NY 10036. This structure is situated in what could be considered the busiest area of Manhattan. America's Registry is pleased to honor her with this event.