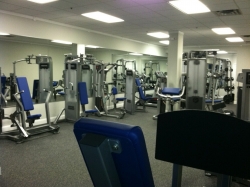 Milford, CT, December 13, 2014 --(
PR.com
)-- Fit Solutions has opened a new facility in Milford, Connecticut. The company has acquired space in the 100 Lansdale Plaza - also known as the BIN 100 Plaza.
Gary Capalbo, co-owner and head trainer said "We will be offering a very effective package of fitness training and diet coaching to help our clients achieve a level of fitness beyond what they dreamed of. I will personally work with each client to discuss their diet and I will provide very simple diet tips to help them eat in a more healthy way, while still feeling satisfied. I will also work with each client to develop strength and muscle tone. Bottom line - when you look good, you feel good. When you feel good your life is good. I've helped many people achieve fantastic results."
The Fit Solutions center is fully equipped with the latest cardio and strength machines from Life Fitness - the premier equipment manufacturer for the fitness industry. The facility also has a shower and locker room.
According to Capablo, "We are offering affordable packages with no required long term contracts. In addition to one-on-one training we are also offering the ability to train with one friend. Training two people at one time does not decrease the effectiveness of the training, while providing a way to reduce the cost for the clients.
"In addition to personal training and diet coaching we will also be offering all training clients 24/7 access to the facility to supplement their personal training regime."