Michael G. Davey Recognized by National Alliance of Male Executives-N.A.M.E.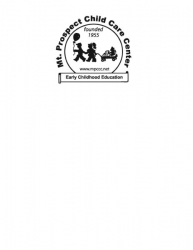 Lake Barrington, IL, December 13, 2014 --(
PR.com
)-- Michael G. Davey of Lake Barrington, Illinois has been recognized by the National Alliance of Male Executives-N.A.M.E. for his outstanding contributions and achievements in the field of early childhood education.
About Michael G. Davey
Mr. Davey is the President and Executive Director at Mount Prospect Child Care Center Inc. in Mount Prospect, Illinois. This is an early childhood center that provides separate, age-specific programs, including supervised indoor and outdoor activities, with an emphasis on "learning through play—play with a purpose". MPCCC is co-owned by Mr. Davey and his wife Laura since 1995 and recently celebrated 60 years of excellence in early childhood education, a proud milestone and achievement. It is a former NAEYC accredited center and last August received a Silver Star Rating, which is a state benchmark of quality. The Center has graduated over 1900 children of diverse backgrounds, races and religions from its daycare, which includes drop-in services, before & after care and innovative summer camp programs that involve strong community involvement and participation. Mr. Davey is a past president of the Mount Prospect Downtown Merchants' Association (2006), past chairman of Chamber of Commerce (2014), and is involved in numerous community collaborative mentoring partnerships including Junior Achievement Volunteer, Civic Chairman of the Neighborhood Association and Public Relations/Development spokesperson for his daughter's school fundraising committee. Michael also has been a church lector and liturgical performer. Mr. Davey has presented on many topics including fathering and family relationships at local and national conferences. He is the recipient of the 2013 Best Business Partner Award (Shining Star) and CFO of the Year 2013. He was the Village Business Representative as a Delegate to Sevres (Paris) in 2011. Mr. Davey was born in Sligo, Ireland and is a member of the Irish Network in Chicago and the Irish American Society. He obtained a M.Ed. from National Louis University in 2003, a Level III Illinois Director's Credential in 2006 and a level 6 in Early Childhood Education in 2013. Michael and Laura Davey are dedicated to helping children develop positive attitudes and effective learning habits. He believes in life-long learning and that achievement and awards are essential to instill respect for his field. He states that "knowledge is power-the foundation of all work." In his spare time Mr. Davey enjoys reading, fishing, travel, the Chicago Bears and Chicago Blackhawks. For further information please contact www.mpccc.net. To listen to Mr. Davey's radio show log into
www.name-exec.com/nor.php
.
About National Alliance of Male Executives-N.A.M.E.
N.A.M.E.® is a unique online association for male executives and professionals in all industries. This premium service and alliance recognizes male professionals who have achieved success as well as those looking to further their careers and expand their business opportunities by providing networking, advertising, marketing and entertainment services. For more information about their unique services and testimonials, visit their website at www.name-exec.com.
Contact
N.A.M.E.-National Alliance of Male Executives
Susan Koop
516-272-4494
www.name-exec.com

Contact