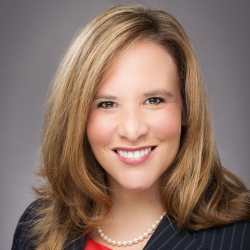 Saint Clairsville, OH, January 03, 2015 --(
PR.com
)-- After years of successfully managing its own assets, Core Realty Holdings provides multi-family property management services to other real estate owners, including those in the Ohio Valley and Ohio region. The third-party management entity, Core Realty Holdings Management Inc. (CRHMI), serves a 12-state region with more than 5,000 multi-family units and more than 4.5 million square feet of commercial properties.
CRHMI's success has made it one of the most well-respected and successful property management companies in the nation. With an intense focus on financial performance, optimization of assets through detailed local market expertise, up-to-date market integration tools, and competitive fees without hidden costs, CRHMI is a leader in property management.
Ohio's regional CRHMI office is located in Saint Clairsville Ohio and is focusing on growth in the Virginia, North Carolina, and Ohio areas. Managed by VP Emily Goodman, the office joined CRHMI in 2008 and has brought all of its parent company's markers of success. "We have exceptional people and associations with great vendors," said Goodman. "Our longevity in the business shows that we know how to manage assets in an optimal manner and to drive value at the asset level. We use our longstanding practices to make a property profitable – building on NOI and preserving the asset."
A property management professional with progressive commercial and residential expertise, Goodman and her office cultivate an environment of service that guarantees unmatched tenant retention and satisfaction, which yields quality tenant mix and increased occupancy.
Goodman is known for her administrative skills from budget planning and enforcement to timely collections and creating financial reports, and she oversees preventive, emergency, and general maintenance operations to ensure building code compliance and safety.
Goodman has published several articles in international and national trade publications and has been named among the Journal of Property Management's "Top 30 Leaders under 30 Internationally." She was also named "Regional Manager of the Year" in 2012, "Certified Property Manager of the Year" in 2012, and received the "Professional Achievement Award" from IREM in 2013.
About Core Realty Holdings Management Inc.:
Headquartered in Newport Beach, Calif., Core Realty Holdings Management Inc. is a full-service real estate firm staffed by real estate professionals with more than 50 years combined experience. For more information, visit
http://www.professionalmultifamilypropertymanagers.com/
Emily Goodman
egoodman@crhmi.com
(336)880-5079