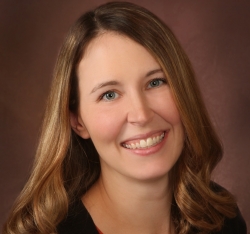 Green Bay, WI, January 05, 2015 --(
PR.com
)-- The New Dermatology Group in Green Bay, WI, welcomes Colleen VanEgeren, PA-C. Colleen has practiced dermatology in Green Bay since 2007. She has over seven years of experience in dermatology as a physician assistant. Colleen is board certified as a physician assistant and graduated from the Master's of Physician Assistant studies program at Rosalind Franklin University of Medicine of Science. She is a member of the Society of Dermatology for Physician Assistants and the American Academy of Physician Assistants.
Colleen VanEgeren is supervised by Board-certified Dermatologist, Dermatopathologist and Fellowship-trained Mohs surgeon Dr. Kevan Lewis. "Let me be the first to welcome Colleen VanEgeren to The New Dermatology Group," says Dr. Lewis. "She has a strong training background and foundation in medical dermatology. She shares our commitment to providing unsurpassed quality of dermatology care in Northeast Wisconsin. I feel fortunate that she selected us ahead of other employment options in Green Bay. In my mind, this decision speaks to a dedication to providing personalized dermatology care and attention to individual patients and families in a small medical practice setting."
The New Dermatology Group is a unique dermatology practice in Green Bay, Wisconsin, specializing in all aspects of medical and surgical dermatology. Why is it unique? We are committed to providing you and your family the quality of dermatology care that we expect when we and our loved ones are the patients. We care about every aspect of your experience from your initial phone conversation with our reception and scheduling team, to your interactions with our nursing staff and dermatologists during your visit. We provide a personalized approach to your dermatology care and take great interest in you as a person. We value a long term relationship with our patients and understand that our success as a dermatology practice is closely tied to your satisfaction.