Midwest Group, Peak Development, Solves the Lead Flow Dilemma for Brokers and PE Groups
Minneapolis based group, Peak Development, solves the age old issue: lead flow. Peak sets quality appointments for corner office execs across the nation. For one group alone, in 2014, Peak brought a national business broker $70,000,000 in listing inventory. They have worked with groups across the nation with similar success because they focus on sifting more data in order to find people who actually want to meet.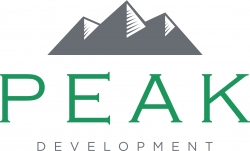 New York, NY, January 08, 2015 --(
PR.com
)-- Peak Business Development group, headed up by Aaron Thom, the groups founder, has figured out how to keep deal flow coming in for high performing C level executives. This group sets live meetings for business brokers, private equity groups, angel investors, and strategic acquirers. Last year alone they brought in over $70,000,000 to a Midwest based business broker.
This is different than most appointment or meeting setting groups out there due to the fact that Peak sifts a lot of data to find those ripe deals. "We aren't setting just any meeting out there," Aaron says. "We try and find the best one deal each day and set that one, after reaching out to hundreds of people." This is different than other telemarketing or appointment setting groups that focus on the volume of deals they send across someone's desk.
More often than not, other groups set phone appointments which tend to flake out or cancel. Peak Development only sets live appointments, in person, at your location or theirs. "This is very unique in the marketplace because it is difficult to do," Chris Jones, of Sunbelt Business Brokers is quoted as saying. "All other appointment setters for us haven't been able to give us the quality deal flow we needed. Peak solved that by sending motivated, profitable, qualified companies to our door step."
This group is the real deal. They are an office full of previous business owners, MBAs and other high performing individuals. Their President, Aaron Thom, worked with groups such as Morgan Stanley and Scottrade where he learned, as he refers to it, as the 'Art' of selling. He also started and sold a property management company in just two years. He hand picks his agents who prospect day in and day out. His people are top of their previous sales teams. Almost all have four year degrees, and many have owned and operated successful companies. This is another differentiating value for Peak. "Many companies that do what we do hire a true telemarketer style person to do the calling. More often than not, these people aren't necessarily qualified to talk with C-Level execs or business owners," Aaron goes on to say. "We wanted to be different in the marketplace. We wanted to be that one stop place where a broker or PE group could hire us and not worry if they are getting their money's worth of leads. We literally want to overwhelm them with deal flow."
Contact
Peak Development
Aaron Thom
612-238-1467
www.peakbizdev.com

Contact