What Would You do if Your Critical IT Systems Went Down? Do You Have a Backup Plan?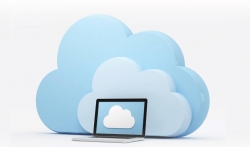 Riyadh, Saudi Arabia, January 17, 2015 --(
PR.com
)-- Companies might experience a business-altering event at any time such as floods, explosions, accidents, computer malfunctions etc.
To prevent downtime and data loss, businesses of all sizes require data backup and a comprehensive business continuity and disaster recovery plan.
The technology professionals at Edarat Group can help you better prepare for planned and unplanned disruptions through more proactive data backup, enhanced security and a well-designed disaster recovery plan.
Edarat Group IT team works thoroughly with you to understand your goals and objectives using Data backup and recovery solutions that are specially tailored and designed to meet them.
Edarat group disaster recovery management solutions are designed to be flexible enough to work with complex, hybrid systems, and to scale up and down based on your needs. They are designed to meet the full range of recovery time and recovery point objectives (RTO/RPO) of your business.
Edarat Group Disaster Recovery as a Service (DRaaS) allows full replication from virtual or physical environments to its regionally deployed cloud infrastructure, guaranteeing business critical application availability.
With the 4-hour SLA option, DRaaS replicates your critical systems from your data center to the ironclad cloud in real time as virtual machines (VMs). The VMs are always on, receiving replicated data over the wire.
Companies can now rely on Edarat Group expertise to plan, test, and execute their recovery processes into a virtualized environment hosted in state of the art data-centers, using EVault® replication tool with end-to-end encryption to ensure your data remains private, satisfying regulatory compliance requirements.
Let us save your systems and data from the unthinkable.
Contact us today on +966 11 205 78 37 / +966 11 205 78 38 and request our complimentary IT Needs Assessment.
Contact
Edarat Group
Jihane El Khazen
9619638287
www.edaratgroup.com

Contact