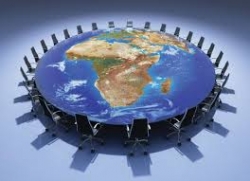 New York, NY, January 29, 2015 --(
PR.com
)-- CKR Law LLP, a global law firm, today announced an expansion of 14 new international locations. In addition to its 9 existing locations in New York, Los Angeles, San Francisco, Atlanta, Hartford, Cleveland, Akron, Orlando and Beijing, CKR now has a formal presence in:
Africa
Djibouti
Asia
Guangzhou
Shanghai
Tokyo
Osaka
Hong Kong
Europe
London
Paris
Rome
Milan
Naples
Moscow
Latin America and the Caribbean
Trinidad and Tobago
Middle East
Dubai
With this greatly expanded global footprint, CKR has the resources to serve clients around the world. The expansion also adds significantly to the firm's areas of expertise including: Data, Privacy and Security, Competition - EU and Regulatory, Export Controls and Sanctions, Government Investigations, UK and EU Public Law and Policy, Global Finance, Bribery, Corruption and FCPA, International Trade/WTO, International Arbitration, Maritime, International Mergers and Acquisitions and others. Additional locations are planned in the immediate future.
CKR's co-managing partner Jeffrey Rinde said, "The world is changing rapidly. CKR and its international colleagues recognize that clients with global operations or ambitions are seeking an alternative to the high cost structure of traditional firms. We are looking to fill that niche with the highest standard of legal service and competitive pricing combined with local knowledge and cultural expertise."
Co-managing partner, Mark Crone, added, "Our goal is to put lawyers on the ground where clients are doing business and where they want to do business. Law firms with greater international reach are in a better position to maintain client relationships."
Information about all of CKR's locations, attorneys and practice areas is available at
www.ckrlaw.com
.
Contact: Jeffrey A. Rinde jrinde@ckrlaw.com
Mark E. Crone mcrone@ckrlaw.com
CKR Law is a global law firm operating through various separate and distinct legal entities. For further information about these entities and CKR Law's structure, please refer to the Legal Notice page of CKR's website.