Vallecorsa Joins Mars National Bank as Vice President, Commercial Banking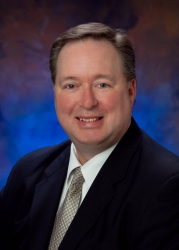 Mars, PA, February 06, 2015 --(
PR.com
)-- Greg Vallecorsa joined Mars National Bank as Vice President, Commercial Banking. Mr. Vallecorsa is an experienced commercial lender with over 20 years of experience in commercial and retail banking.
"Greg knows commercial lending and understands the needs of businesses in our area," said Pete Balmert, Mars National Bank Senior Vice President, Commercial and Retail Banking. "We're excited to have him join our commercial team."
Mr. Vallecorsa is a board member of the Financial Industry Network of Pittsburgh, and has volunteered with the D.A.R.E. program of West Allegheny for over 15 years. He resides in Robinson Township.
"I am excited to join a successful and committed community bank like Mars National Bank," said Mr. Vallecorsa. "My focus is the same as the Bank's: to serve the businesses of our area with the banking products and services they need to succeed."
Mars National Bank is one true community bank focused on combining the products and technology that its customers need while maintaining its focus on long-term customer relationships.
About Mars National Bank
Mars National Bank is committed to remaining a relationship driven, independent community bank, which offers competitive products and services, made up of dedicated professionals who are passionate about serving our customers in a personal, efficient and friendly manner.
Contact
Mars National Bank
Stephen Eckert
412-390-0403
www.marsbank.com

Contact