Strathmore's Who's Who Honors Larry William Coudenys
Larry William Coudenys, of Princeton, Ontario, has recently been recognized as a VIP member by Strathmore's Who's Who Registry for his outstanding contributions and achievements in the field of Consulting, Management, and Training Services.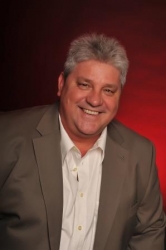 Princeton, Ontario, Canada, February 20, 2015 --(
PR.com
)-- About Larry William Coudenys
Larry William Coudenys is President and CEO of Coudenys Management Systems Inc. (CMSI). CMSI provides management system consulting, auditor training and programs, and risk management services. Mr. Coudenys has extensive experience performing 3rd party assessments and training programs to international standards. He successfully manages corporations to meet corporate growth, risk reductions and confidence to stakeholders. Mr. Coudenys studied Machinist and Quality Management at Fanshawe College. He was Vice President/Director for Product Liability internationally and President in both Canada and the United States. He has developed, implemented and attained international recognition of systems development in standards relating to automotive, commercial, laboratory and environmental systems. He has performed 1000+ audits and has developed training courses. Mr. Coudenys is a member of International Registered Certified Auditors in the United Kingdom, the Automotive Industry Action Group in the U.S., and the Woodstock Chamber of Commerce in Canada. In his leisure time he enjoys golf, travel, fishing and woodworking.
About Strathmore's Who's Who
Strathmore's Who's Who publishes an annual two thousand page hard cover biographical registry, honoring successful individuals in the fields of Business, the Arts and Sciences, Law, Engineering and Government. Based on one's position and lifetime of accomplishments, we honor professional men and women in all academic areas and professions. Inclusion is limited to individuals who have demonstrated leadership and achievement in their occupation, industry or profession.
Contact
Strathmore Who's Who
Ann Marie Barone
516-997-2525
www.strathmore-ltd.com

Contact