Soulful Singer Raymond Coats Sr. Announces the Release of His Much Anticipated New Album "Simply Raymond"
Backed by true superstars, acclaimed soulful singer Raymond Coats Sr. has just released his latest album titled "Simply Raymond." Music fans have responded with quick passionate reviews, calling it one of the most vital and important albums of the year.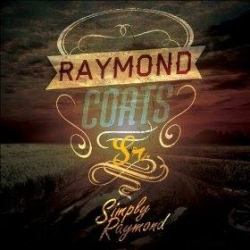 San Francisco, CA, February 12, 2015 --(
PR.com
)-- The age of the magnetic, versatile male singer has not yet passed. Just take a look at Raymond Coats Sr., who embodies the soulful singer from head to toe. A magnetic personality, powering a voice that's equally comfortable singing R&B, Motown, Jazz, Blues and Standards, Coats has been a front man for bands for well over 25 years. Recently, the artist announced the release of his much anticipated new album "Simply Raymond," an exploration of high energy music in various genres that sees Coats backed by award winning musicians.
"I'm very excited about 'Simply Raymond' and am looking forward to seeing the response to this hard work," commented the master vocalist. "It's been wonderful to get to work with the team that recorded the album with me and I think people are really going to love what we have delivered! This is the perfect prelude to our 2015 World Tour."
Featured musicians on "Simply Raymond" include, Sylvester Burks, Bill Hampton, Big "ED" Moore, Dante "Taz" Robinson, Shyla Garcia, Epheann English, Margo LaDuc, Steven Abramson, Kevin Trapps, Miss Nona Brown, a member of the Grammy nominating committee, who displays her talents as a vocalist on Coat's song "Special Love For Me" which is already being featured in the Touchtunes database all over the world, and Mr. Tony Saunders, who has been nominated for several Grammies in the past, and prominently displays his talents as a producer, writer, collaborator, bass and synth player on every tune on "Simply Raymond". All this in addition to Coats own famed vocals have made him a favorite all over the world.
Coats, a San Francisco native, has been quite prolific over the last eight years, having proudly wrote over 75 songs, an astonishing number when their high level of quality is considered. Only the best, according to the passionate artist, have made it to "Simply Raymond" an album he and his team hope displays his work in the best and most compelling light.
In addition to the new album, Coats has also announced that 2015 will see him on the road, with an action packed and entertaining world tour planned. Details are expected to be shared shortly as they develop and dates are locked in from coast to coast and beyond.
The early response from music fans to his latest work has been a full endorsement.
Emily G., a lifestyle and music blogger, recently said, "Despite the title of his new album 'Simply Raymond', there's nothing simple about Raymond Coats Sr.'s powerful, soulful voice. This is timeless music that inspires real heartfelt emotion, quite unlike the pop music and other nonsense of today. If you love R&B, Soul, Jazz or just great music, or even better if you want to be carried away in an amazing, romantic experience don't skip this. Five stars and fully recommended."
For more information on the artist be sure to visit http://raymondcoats.tmgartist.com
www.soundcloud.com.raymond-coats
Contact
Ray Coats Music
Raymond Coats
707-392-0984
www.raymondcoats.tmgartist.com
www.soundcloud.com/raymond-coats
www.twitter.com/Rcoats24
https://www.facebook.com/CoatsRaymond?ref=hl

Contact