Dental Centers in Dubai and Philadelphia
Dr. George Hanna Cosmetic and Implant centers across the globe. Located in Philadelphia and Dubai.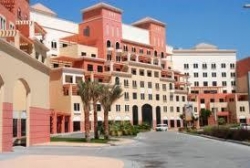 Dubai, United Arab Emirates, February 27, 2015 --(
PR.com
)-- Dr. Hanna practices Cosmetic and Implant dentistry.
He is currently working on providing dental care through mobile dental clinics. Through his extensive knowledge with the biggest mobile dental company in the world, Dr. Hanna works on providing those essential needs for under-served areas throughout the world. Furthermore, Dr. Hanna manages his dental clinics in Pennsylvania and Dubai and continues to improve the mobile dental clinics to help the under-served communities.
Dental office in South Philadelphia and Dubai.
South Philadelphia:
1507 w. Passyunk avenue
Philadelphia, Pa 19145
Dubai:
Dubai Healthcare City
Al Razi Building 64
Block F 4019
PO Box 505006
Dubai, UAE
The implant centers work by online appointments which you may book using the following link:
http://my.setmore.com/bookingpage/72b8c781-a64f-45c9-9314-934abdd25118/bookappointment
Due to the fact that Dubai Expo 2020 will cause Dubai global and International exposure, Dr. George Hanna decided to replicate the technology and skills available in United States to the Emirates.
The Dental Center is an entity located in Dubai Healthcare City (DHCC), a healthcare free economic zone situated in the Emirate of Dubai, United Arab Emirates. DHCC was launched in 2002 by His Highness Sheikh Mohammed Bin Rashid Al Maktoum, Vice-President and Prime Minister of the UAE and Ruler of Dubai. DHCC was mandated by the government to meet the demand for high-quality, patient-centered healthcare.
Contact
Dubai Expo2020
George Hanna
215-800-1610
vipservicesdubaiexpo2020.com
http://my.setmore.com/bookingpage/72b8c781-a64f-45c9-9314-934abdd25118/services

Contact