Girls in Action Leader, Judy Sain Kirkpatrick Has Been Recognized by America's Registry of Outstanding Professionals as Mentor of the Year 2015
Judy Sain Kirkpatrick has been honored as Mentor of the Year 2015 for her active participation with "Girls in Action" and with Bible Schools.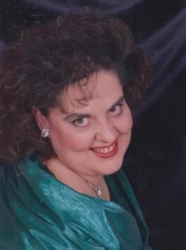 Farmingdale, NY, March 12, 2015 --(
PR.com
)-- Judy Sain Kirkpatrick was born in Kingsport, Tennessee. Currently, she is the owner/operator of Best Memory Keepers. Her company creates photo albums, personalized greeting cards, photo restorations and video transfers. Ms. Kirkpatrick specializes in film transfer from VHS or slides and digital scrapbooking services. She is also involved in Bible Schools working with children doing Creative Ministries as well as putting on plays highlighting dedication to family. Ms. Kirkpatrick is affiliated with the American Nurses Association and is an advisor for "Girls in Action." Her hobbies include photography, paper and needle crafts and scrapbooking. She sums up her work with these words: "Backed by more than five years of experience, we really enjoy seeing old pictures come to life. Our Clients also love the personal touch they receive. As a faith-based business, the most important aspect is preserving your memories, so you can always look back and reflect on them." Ms. Kirkpatrick also plays a substantial role in her church and its many activities. Her community presence is strong and influential which contributed greatly to her claiming the prestigious "Mentor of the Year" accolade.
www.americasregistry.com/moy.asp
The Mentor of the Year membership is a special recognition allotted to a particular individual by America's Registry of Outstanding Professionals for excellence and performance in her chosen career. Judy Sain Kirkpatrick is a member who has demonstrated a great deal of enthusiasm, perseverance and ability in her career as well as in her mentoring programs. America's Registry is proud to have her as a lifetime member and to award her this honor.
Contact
America's Registry of Outstanding Professionals
Bea Hanley
516-997-2525
www.americasregistry.com

Contact