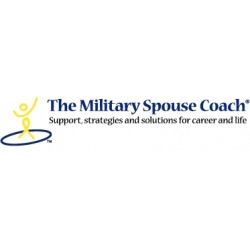 San Diego, CA, November 17, 2007 --(
PR.com
)-- 65% of Military spouses work outside the home and can benefit from the support of a career coach. Krista Wells, The Military Spouse Coach works specifically with military spouses to help them advance in their careers and lives.
Some examples of areas in which Krista has coached clients include:
- Finding a new career that best matches your interests and personality.
- Gaining the confidence to start a small business.
- Learning to proactively complete academic projects ahead of schedule.
While Krista will work with anyone ready and willing to change, Krista specializes in working with military spouses. In addition to being married to a Marine herself, she has worked with hundreds of military spouses through her volunteer work and training. Krista has researched the impact of deployment on families and enjoys helping spouses through this time of unique personal growth, as well as working with spouses to find careers they love, or learn how to find balance in the midst of all their responsibilities.
- Learning to successfully balance work, home life, and school.
- Encouraging spouses to survive and thrive during deployment.
- Discovering hidden passions and pursuing them to live a more fulfilling life.
- Finding "portable professions" that are fulfilling and fit in with Military life.
Krista holds a doctorate in Industrial-Organizational Psychology and a master's Degree in Human Behavior, and Psychology. She is a member of the International Coaching Federation and a graduate of Coach U. Krista is a sponsor for military spouse business association, and affiliated with Military Spouse Corporate Career Network, Military Officers Association, and is a contributing writer for Military Spouse Magazine, acting as the magazine's very own career and life coach.
By visiting www.militaryspousecoach.com military spouses get to the next level faster and with more ease. Take a moment to explore the website, read her free articles, order books, and even chat with the military spouse coach herself about your unique career and military life concerns.
###