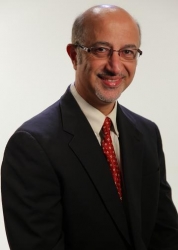 Montvale, NJ, March 14, 2015 --(
PR.com
)-- Montvale Councilman Mike Ghassali announced today his intention to run for Mayor of the Borough of Montvale.
Ghassali 51, a two term Montvale Councilman announced his intention to run for Montvale Mayor challenging the current incumbent republican mayor for the seat in the November general election as a conservative independent candidate. "I believe I have the best combination of leadership experience, skills, creativity and ambition to lead Montvale forward during this next era of prosperity and challenges," Ghassali says. As a business owner, an award winning entrepreneur with 15 years of corporate executive management experience, a socially and fiscally conservative, Ghassali has garnered the respect of his peers and the industry and is often called upon to speak at seminars and trade conferences.
"My goal is to bring transparency, integrity and leadership to our local government, engage the public and work with all parties to make Montvale a better place to live and work in," Ghassali says. "We moved to Montvale because of the serene tree lined roads and country setting, great schools and services, I don't want to lose that feeling."
Ghassali plans on visiting every household and every business in town in the next eight months. "I want to hear from anyone who is willing to give me few minutes about their issues and how we can improve the quality of life in Montvale, I want us to be more small business and big corporates friendly, and I want us to have a neutral relation with the neighboring towns, the county and the state."
About Mike Ghassali
Mike holds a bachelor degree in Sociology from William Paterson University, studied business management at St. Peter's University, and holds a degree in Biology from Bergen Community College and he is a permanent member of Alpha Kappa Delta International Sociology Honor Society. He is a resident of Montvale for 12 years and of Bergen County for 35 years. Married for 21 years and active with his two sons, he enjoys listening to his 20 years old son Ellie playing the guitar and watching his 13 years old Danny scoring soccer goals. He currently serves as a Vice President of Corporate Partnerships at Feed the Children, former founder/owner of Valu Cuts Hair Salons Enterprises, Damage Research Inc. and NAASELDA Financials, LLC.
For more information, visit
www.ghassali2015.com
Contact:
Mike Ghassali
Email:
mike@ghassali.com
20 Serrell Drive
Montvale, N.J. 07645
Ph: 201-927-8000