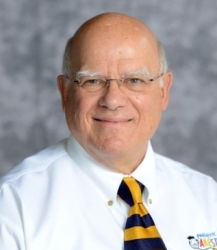 Farmingdale, NY, April 14, 2015 --(
PR.com
)-- Dr. Gutierrez-Mazorra earned his B.S. in Chemical Engineering at the Northeastern University Co-Op Program, Boston. He attained his M.D. at the West Virginia University School of Medicine. Dr. Gutierrez-Mazorra pursued his career in Anesthesiology in Birmingham, Alabama. He completed his residency in pediatric anesthesiology at the University of Alabama at Birmingham (UAB), serving as Chief Resident. His Fellowship in Pediatric Anesthesia was completed at the Children's Hospital of Alabama. Currently, he is the President of Pediatric Anesthesia Associates P.C. in Birmingham, Alabama. Among his honors and awards are the Leading Physician and Top Pediatric Anesthesiologist in Alabama from the International Anesthesiology Association and The Robert M. Smith Lifetime Achievement Award in Pediatric Anesthesia from his peers in the American Academy of Pediatrics Anesthesia Section. Dr. Gutierrez Mazorra is affiliated with the Society of Pediatric Anesthesia, the American Academy of Pediatrics and the American Society for Anesthesiology. With his experience as Professor of Anesthesiology and Pediatrics for more than 30 years, he has taught many young doctors who now practice nationally. His leisure time is spent in big-game and small-game hunting and fishing.
www.americasregistry.com/roundtable_bio.asp
Members who have been inducted into the America's Registry Hall of fame are among our most prestigious because of their career accomplishments and achievements. Candidates for inclusion in the Hall of Fame are selected based on their performance, competency and integrity in their chosen industry. We are pleased to include Juan Francisco Gutierrez-Mazorra as our most recent inductee.