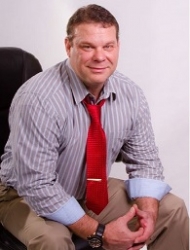 Naples, FL, April 07, 2015 --(
PR.com
)-- New Life Vision, LLC announced the book, "Elite Business Leaders! An Introduction to Elite Business Leaders!" reached number 1 on the Amazon Best Seller List topping bestselling authors Stephen Covey, Jack Welch, Anthony Robbins, and even Phil Jackson.
The new business leadership book showcases leading business experts officially launched on March 24, 2015, and secured the rank of #1 Bestseller status in 2 Amazon.com categories on the day of release.
Sergio DeCesare authored the chapter titled "Are Leaders Born or Made? The Courage To Lead" and its a vital and valuable contribution to the success of the book according to publisher TC Bradley.
"Sergio is an amazing business leader and I am thrilled we signed him to this book deal," said Bradley.
Sergio DeCesare is an expert in Technology, Automation, Customer acquisition/retention and building profit centers. He has owned, operated and successfully sold several profitable businesses. He has consulted for a computer sales & service franchise as well as a major property management subsidy of American Express.
His no nonsense approach to digging deeper and fact finding makes him adept at streamlining daily operations, cutting the fat to maximize business profits and re-investment of those profits for the behalf of the business owner.
His formal education includes degree studies in Business Management, Anatomy & Physiology and Information Technologies as well as serving in a combat capacity with the US Army's 82nd Airborne Division. Hes also held various licenses in construction, physical security and is an active Real Estate Broker in the State of Florida, as well as an investor.
He has a passion for turning around struggling or mediocre businesses into profitable enterprises as well as helping others realize maximum potential by investing those profits into other financial disciplines, such as real estate. He is co-founder of Community Commerce Partners LLC in Naples FL, where he works directly with business owners increasing their profits through technology, marketing & coaching programs.
For more information in Sergio visit his website: http://www.MaxBusinessProfits.com or call him at: 1-888-504-1105