Millenia Commercial Real Estate's Eric Ramirez Receives 2014 CoStar Power Broker Award
Commercial Real Estate's Leading Independent Information Provider Recognizes Market's Top Leasing and Sales Brokers.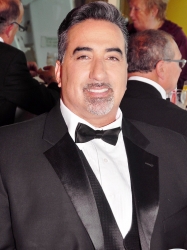 Upland, CA, April 21, 2015 --(
PR.com
)-- Millenia Commercial Real Estate is pleased to announce that Mr. Eric J. Ramirez has been named a 2014 CoStar Power Broker TM by CoStar Group, Inc. (NASDAQ: CSGP), the leading provider of commercial real estate information, analytics and online marketplaces. This annual industry award recognizes distinguished professionals in commercial real estate brokerage by highlighting the achievements of the firms and individual brokers who closed the highest transaction volumes in commercial property sales or leases in 2014 within their respective markets.
With the largest professional research organization serving the commercial real estate industry, CoStar is uniquely positioned to identify the top firms and brokers in each market throughout the U.S. and Toronto, Canada. All awards are based on transaction data maintained in CoStar's commercial real estate database, which is the largest independently researched database of commercial real estate property information available online.
Mr. Ramirez qualified as one of the top commercial brokers in the Inland Empire based on the total leasing/sale transactions he closed during the year. In order to be selected for this honor, Mr. Ramirez's overall transaction volumes were evaluated by CoStar against other commercial real estate brokers active in the region, and subsequently ranked among the top brokers in the market.
Significant transactions closed by Mr. Ramirez in 2014 included; The Way World Outreach International Ministries signed a 120,486-square foot lease at 4680 Hallmark Pky. in San Bernardino CA making it the largest office lease in the Inland Empire region for 2014.
"Considering I was recovering from a broken neck and bilateral hip replacement surgery in 2014; I consider this award one of my greatest achievements," said Eric Ramirez.
"CoStar is proud to honor the firms and brokers who perform at the industry's highest level each year," said CoStar Group founder and CEO Andrew C. Florance. "These industry leaders deserve to be recognized for their hard work, expertise and superior deal-making abilities. We extend our congratulations to Eric Ramirez on his hard-earned achievement."
Contact
Millenia Commercial Real Estate
Eric Ramirez
909-223-9540
www.MilleniaCommercial.com

Contact