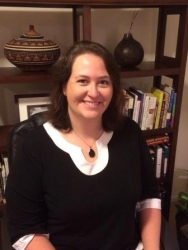 Oak Park, MI, May 26, 2015 --(
PR.com
)-- About Mary Helen Diegel
Mary Helen Diegel is an Educator in the Livonia Public School system. As an educator, Ms. Diegel has developed expertise in identifying primary source materials that classroom teachers will find useful and providing hands-on training for teachers and students in the recognition and use of primary sources. She has provided professional development internationally, including South Africa, and at the state level, including the Michigan Council for the Social Studies and Michigan Council for History Education annual conferences. Ms. Diegel has implemented statewide initiatives and curriculum development for both Social Studies and English. As Ms. Diegel states, "Teaching is one of the noblest forms of service I know. This calling is a passion rooted deeply in integrity, perseverance, patience, and compassion. I teach because I believe this young generation can make the world a better place. Together, we have the opportunity to create a community willing to listen and learn from each other; a community in which different ideas and beliefs may be shared and celebrated safely with open-mindedness and honesty; a community willing to endure challenges with the intent of being stronger and better because of them."
In June of 2015, Ms. Diegel, along with two teacher associates, will be taking much needed supplies to the House of Hope Orphanage in Montrois, Haiti. In addition to delivering school supplies, the trio will be distributing clothing and shoes to the children of the village. During their stay, the teachers will be guiding enrichment camps focusing on sports, art, and dance. They hope to make a difference by inspiring one child at a time.
Ms. Diegel received a Bachelor's degree in Political Science from Kalamazoo College. She earned an M.Ed., summa cum laude, from Cambridge College and studied abroad at the L'Universite de Caen in France. Ms. Diegel's list of honors includes The Veterans of Foreign Wars' Southeastern Michigan Teacher of the Year, Livonia Public Schools' Teacher of the Year, a National Endowment for the Humanities Grant, a Library of Congress US History Project, Livonia's Chamber of Commerce Awards and Leadership Celebration Honoree, Livonia Public Schools' Founder's Day Honoree, and Livonia Educational Association Spotlight Award, amongst others.
Ms. Diegel serves as a Library of Congress Teaching with Primary Sources (TPS) Midwest Region trainer and Michigan's Dept. of Education Formative Assessment for Educators (FAME) coach. She has coached on the collegiate, high school, and middle school levels. She has traveled to China with the Kalamazoo College team to train and compete.
lpsholmes.ss5.sharpschool.com/cms/One.aspx
About Strathmore's Who's Who
Strathmore's Who's Who honors successful individuals in the fields of Business, the Arts and Sciences, Law, Engineering and Government. We honor professional men and women in all academic areas and professions based on one's position and accomplishments. Inclusion is limited to individuals who have demonstrated leadership and achievement in their occupation, industry or profession.