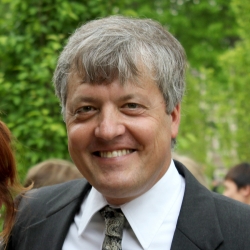 New York, NY, May 02, 2015 --(
PR.com
)-- International structural engineering consultants Weidlinger Associates, Inc., announced the recent opening of a permanent office in Austin, Texas, underscoring the firm's commitment to developing business in the thriving energy and commercial markets of the Southwest. The 1,467-square-foot space is located in the Canyon at Wild Basin, a 74,580-square-foot Class A office complex located in Austin's prestigious Westlake community, near West Lake Hills and Barton Creek.
The office address is:
115 Wild Basin Road South, Suite 309
Austin, Texas 78746-3303
Phone: 512.580.1750
The three-story building, developed in 1999, is situated in the heart of the Southwest submarket, with easy access to Loop 360, Mopac Expressway, State Highway 71, and Highway 183. Tenants enjoy panoramic views of surrounding hills and countryside, close proximity to executive housing, and access to a variety of nearby retail, hotel, and entertainment amenities.
Early last year, Weidlinger announced the hiring of James Wesevich, PE, SE, as an associate principal in the firm's Applied Science & Investigations Group, to be based in Austin. Wesevich led the effort to expand the company's Texas-area practice by establishing this office, and will play a critical role in continuing to develop Weidlinger's business in the Southwest. The office employs two structural engineers who recently graduated from the University of Texas at Austin.
"We are extremely pleased to establish a formal presence in Texas," Wesevich said. "Weidlinger's reputation for excellence, and our deep expertise in forensics, structural engineering, and commercial and protective design, uniquely position us to provide a high level of service to energy, government, and commercial clients throughout the region."
The petrochemical and commercial industries in Texas and Louisiana continue to experience tremendous economic growth, outpacing the rest of the country. The current activity, fueled in part by advances in shale exploration, represents the largest petrochemical expansion in Texas since the 1980s. The state is home to the five of Forbes Magazine's top 10 "Fastest Growing American Cities" of 2015, with Houston, Austin, Dallas, Fort Worth and San Antonio. According to Forbes, Houston is home to more Fortune 500 companies than any U.S. city except for New York.
Dubbed the "Silicon Hills," Austin is one of the nation's preeminent locations for technology, with more than 120,000 employees at over 4,500 technology companies, including Apple, Facebook, AMD, Freescale, Samsung, Cisco Systems, Intel, Dell, Oracle, National Instruments, General Motors, Cirrus Logic, and many others.
Prior to joining Weidlinger, Wesevich, a Texas resident, was a senior principal engineer, manager of structural validation, and manager of protective structures at Baker Engineering and Risk Consultants. He is a licensed structural engineer with more than 27 years of experience in petrochemical building assessment, structural retrofits, protective design, hazard mitigation, open-air and shock tube structural validation research, vendor product development, and forensic accident investigations. He has developed structural hardened designs and building retrofits for many federal agencies, petrochemical facilities, oil-field-service providers and pharmaceuticals companies, and has provided expert witness testimony for explosion-related forensic legal cases based on his expertise in dynamic nonlinear finite element analysis.
Wesevich has published more than 30 papers in technical journals. He holds a BS in civil engineering from Texas A&M University and an MS in civil engineering from the University of Texas at Austin.
Weidlinger Associates is a leader in the fields of advanced analysis, structural dynamics, and design for extreme events and has contributed to a number of significant projects in Texas, including structural engineering and anti-terrorism force protection design for the Veterans Administration Outpatient Facility in Corpus Christi, blast protection and explosive safety design for a high-explosive pressing facility at the U.S. Department of Energy Pantex plant in Amarillo, forensics and repair design support for the Allen High School Stadium, and blast engineering design for the new FBI Office Building in San Antonio.
Weidlinger Associates, Inc., is a structural engineering firm that designs and rehabilitates buildings, bridges, and infrastructure and provides special services in applied science, forensics, and physical security. The firm, which employs about 275 full-time staff, celebrated its 65th year in 2014. It is recognized worldwide for its innovative and practical design solutions and for its long-term commitment to advancing the state of the art in engineering. Headquartered in New York City, the firm has branch offices in the United States and the United Kingdom. For more information, please see www.wai.com.