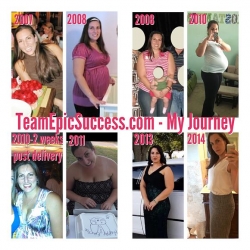 Tarpon Springs, FL, May 15, 2015 --(
PR.com
)-- She did this by making the conscious decision to make significant changes in her own life. Losing over 70 lbs. and several dress sizes, has made Sandy's life emotionally better, recognizing that she is improving the health and well being of others.
Additionally coming off of weight-loss medications and just getting healthier has made a tremendous impact in her own life as well.
Sandy's journey started when she realized that her body and mind weren't where they needed to be. She was confused, unhealthy and unhappy with popcorn and diet drinks.
Since becoming a mom of 2 and living the life of an active mother, Sandy decided to take back control of her life by giving back and helping others achieve their own health and wellness goals. In short, she likes to help people achieve their goals, so she simply first set out for a healthier self. Through this, Sandy has positively affected over 50 lives.
www.epicsuccess.fit