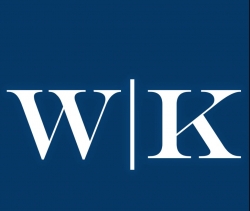 Tustin, CA, May 18, 2015 --(
PR.com
)-- A Corona teacher accused of lewd or lascivious acts with a child under age 14 appeared in court at the Riverside Hall of Justice Wednesday with his Wallin & Klarich attorney to plead not guilty to these charges.
Shane Kent, a client of Wallin & Klarich, was arrested in February and was placed on administrative leave from Orange Elementary School.
"I have a good attorney and I know that the truth will come out, and I am an innocent man," Kent told reporters outside of the courthouse on Wednesday. Many of Mr. Kent's students and their parents appeared at the courthouse to show their support for Mr. Kent.
"Wallin & Klarich has represented countless teachers from all over the state of California who are wrongfully accused of molesting students. Mr. Kent is not guilty of any wrongdoing. He is loved by hundreds of his current and past students as well as their parents. Many of them were in court today. We will aggressively defend Mr. Kent because he is an innocent man," David Wohl, attorney at Wallin & Klarich, said.
At Wallin & Klarich, we place great importance on the privacy of our clients, as well as their friends, family, neighbors and colleagues. If you have any questions about this case, contact Wallin & Klarich so we can address your questions with respect to our clients' privacy.
About Wallin & Klarich:
Wallin & Klarich was established in 1981 and has helped tens of thousands of families in their time of legal need. The law firm has offices located in Orange County, San Bernardino, Los Angeles, Torrance, Riverside, West Covina, Victorville, Ventura, San Diego and Sherman Oaks. For more information, visit www.wklaw.com or contact us at marketing@wklaw.com or (714) 730-5300.