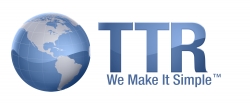 McMinnville, OR, May 22, 2015 --(
PR.com
)-- Today, TTR announced the release of over 150 new tax answers for public and private trade shows.
Working with some of the largest companies in the U.S., TTR researched tax answers for admissions to private and public trade shows, as well as trade show participation fees.
Trade shows are a complex area of research for tax and accounting professionals because rules vary by state.
For example, the sales tax answer is sometimes different depending on whether admission tickets are purchased for trade shows which are private versus trade shows that are open to the public. In addition, trade show exhibitors may need to pay sales tax on booth fees in certain states.
TTR now provides sales tax answers for trade show attendance and participation, resulting in a simplified tax research process saving hours of valuable research time.
About TTR
Transaction (buying or selling things), Tax (the tax on this activity), Resources (our people, our website, our support services) - TTR, Inc.
TTR has a website that companies subscribe to and use daily. This website provides a list of everything that can be bought or sold in the U.S. It provides simple answers to whether buying or selling these items is taxable (subject to a sales tax or other tax), and it provides all the legal authority to support these tax answers.
TTR likes to keep things simple and fun, which is why it has great people who provide help to clients on any support questions they have about transaction tax issues.
Please visit TTR on the web at www.ttrus.com or call 866.578.8193.