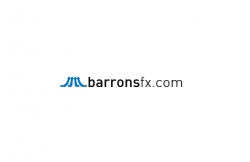 San Jose, Costa Rica, May 22, 2015 --(
PR.com
)-- Far too often commodity and currency "risk" capital markets are written off by investors, pundits, and casual market observers as too aggressive or too risky a strategy for the average investor. Building off the momentum of many past conferences in Hong Kong, Singapore, New York and Melbourne, Barrons FX's Oliver Morgan is breaking these preconceived perceptions and opening a new alternative in global finance for the average investor. Already an internationally recognized expert in valuing supply and demand imbalances within the commodities and currency sector, Mr. Morgan has managed billion dollar portfolios for some of the largest hedge funds and institutional clients around the world.
John Browne, Chairman and CEO of Barrons FX is proud to announce the promotion of Oliver Morgan, MBA to Chief Risk Officer. "Barrons has built a team of respected professionals who are the best in their field," added Browne. "Oliver Morgan, with his experience advising the Quantum Fund, among some of the other top performing investment funds since the crash of 2008, has outperformed other money managers by a considerable margin."
Commodity and Foreign Exchange trading continue to generate impressive returns for risk tolerant investors. "These strong results are a by-product of working with exceptionally talented and value conscious managers like Oliver." Achieving exceptional returns in the risk capital markets requires opportunism and capital protection, something Barrons FX has built their reputation on. Oliver Morgan uses leverage according to each client's particular needs, timeframe, and risk tolerance.
According to Mr. Morgan, "Achieving superior returns amidst today's volatile market conditions requires the right combination of expertise, controls, and experience. Barrons FX real time data management and data and regulatory controls are critical to my client's long term success."