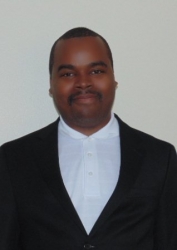 Rochester, NY, May 23, 2015 --(
PR.com
)-- Matthew Primous of Rochester, New York has been recognized by the National Alliance of Male Executives-N.A.M.E. for his outstanding contributions and achievements in the field of arts and entertainment.
About Matthew Primous
Mr. Primous has been the Owner, President and CEO of Integrity Intrigue Innovations Inc. since February, 2000. He specializes in financial consulting, media, film, electronic manufacturing and music production. His business is about providing products that will change the future and offering services with recent innovation. "We've been around for a decade and have processed the change over time," noted Mr. Primous. He is also a BMI (Broadcast Music Inc.) songwriter.
Mr. Primous was discovered performing R&B Soul by Indie Magazine Review in 2015. He won the Best of Rochester Award in 2013, 2014 and 2015. With his second win, he was entered into the Rochester Hall of Fame's Financing Consultants category by the Rochester Award Program. This program identifies companies that have achieved exceptional marketing success in their local community and business category. By enhancing the positive image of small businesses through service to their customers and local community, they help make the Rochester area a great place to live, work and play. He is also an Honored Member of Covington's Who's Who Executive and Professional Registry. In 2007, Mr. Primous' Invention, Computation Integration On Demand, was commemorated with a high-tech seal and the invention was listed as one of the greatest inventions of mankind. He was a former orator for the Dr. Martin Luther King Jr. Celebration in 2001 and placed second in the Frederick Douglass Oratorical Contest. In 2012, Mr. Primous wrote and published a book, "Simple Imagine: A Lifetime of Poetry," through RoseDog Books.
Mr. Primous obtained an A.S. degree from Monroe Community College and a B.S. in Social Work from Brockport College. He is a member of the Collegiate Science & Technology Entry Program and United Investors Association. He was inducted into Phi Theta Kappa-International Honor Society and Omicron Delta Kappa-Leadership Honor Society. Previously, Mr. Primous was a model and became the first model for Democrat and Chronicle's magazine. He was on the cover and the issue sold out the same day. He started Msp Company Records/Matthew Scott Primous Publishing Company by writing, performing and producing his own music. This selection of music recognizes his commitment to excellence in arts and entertainment. In his spare time Mr. Primous enjoys reading, writing and music.
About National Alliance of Male Executives-N.A.M.E.
N.A.M.E.® is a unique online association for male executives and professionals in all industries. This premium service and alliance recognizes male professionals who have achieved success as well as those looking to further their careers and expand their business opportunities by providing networking, advertising, marketing and entertainment services. For more information about their unique services and testimonials, visit their website at www.name-exec.com.