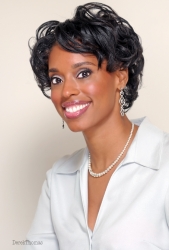 Silver Spring, MD, July 07, 2015 --(
PR.com
)-- Live Abundantly Media (liveabundantlymedia.com) announced today "Live Abundantly! For the Single Female Tour" starting in Baltimore on Thursday, July 24. On the five-city tour, Clinical Psychologist and Founder of Live Abundantly Media, Dr. Reneé Carr (DrReneeCarr.com) empowers singles with the tools to:
· Discover how to be happy while waiting for their husband.
· Avoid becoming bitter or desperate while waiting.
· Discover what truly makes them happy.
· Maximize their personal and professional relationships.
· Attain success by leveraging the benefits and drawbacks of being single
· Learn the top 10 ways to get him interested
According to a recent Gallup Poll (www.gallup.com/poll/183515/fewer-young-people-say-relationship.aspx), 64% (6 out of 10) millennials are single, an increase from 52% in 2004. Additionally, the Pew Research survey (www.pewsocialtrends.org/2013/02/13/love-and-marriage/) found that 61% of men and women who have never married say they would like to get married. As such, Living Abundantly Media and Dr. Reneé Carr designed this platform to engage this growing group of singles wanting marriage and equip them with the tools to discover happiness now.
"I fully understand the desire of a single person to marry and experience the anticipated joys of being a spouse," said Dr. Reneé Carr. "However, many persons with this desire will often settle for the wrong or first person who is marriage material. I created Live Abundantly Media to provide events to help people live abundantly. This includes helping single women to not just get married, but to marry their soulmate and do so within 12 months of meeting."
Event Locations and Dates
· Inn at Colonnade, Baltimore, 7/24
· Boston, 8/22
· Philadelphia, 9/25
· Washington, DC, 10/16
· Jacksonville 11/21
For more information on Live Abundantly! For the Single Female, please visit www.liveabundantlymedia.com. Guests can purchase tickets at
https://abundantsinglefemale.eventbrite.com
.
About Living Abundantly Media
Live Abundantly Media is the premier entertainment outlet providing forward-thinking events, products, and services to help people live abundantly – to have the most happiness and success in the areas of life they value most.
Founded by Dr. Reneé Carr, the leading expert on abundance and high achievement, Live Abundantly Media helps people achieve whole life abundance through original, exciting entertainment that elevates and electrifies audiences.
About Dr. Reneé Carr, Psy.D., MBA
Dr. Reneé is the leading expert on abundance and high achievement. From over a decade's worth of research as a clinical psychologist and life coach, she has identified the specific higher-level thoughts and behaviors that lead to higher levels of success and happiness.
She works with Fortune 500 companies, high-profile individuals and businesses to achieve goals, increase happiness and live abundantly.
Recently, Dr. Reneé joined Dr. Mehmet Oz and Dr. Michael Roizen among others as a Sharecare expert. Through this health and wellness engagement platform she connects with nearly 40 million people, including viewers of the Dr. Oz show, patient populations of the country's leading hospital systems and every Solider in the United States Army through counseling in psychology.
Her research and advice have received attention from Fox, BET, TVOne and a host of radio shows and articles.