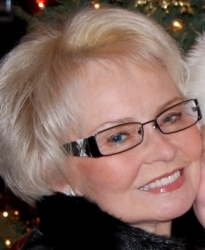 Farmingdale, NY, July 21, 2015 --(
PR.com
)-- Sandra L. Marshall is the Corporate Secretary of Tanager Energy Inc.
www.youtube.com/watch
They are a Canadian oil and natural gas company headquartered in Lethbridge, Alberta. In her role as Corporate Secretary, Ms. Marshall reports to the President and the Board of Directors of the company. Her responsibilities include handling all aspects of Board and Committee meetings, Shareholder meetings, Subsidiary Management, Governance liaison for Directors and Officers, Corporate Records, Stock Transfers, Security Market listings and Compliance with listing standards. Tanager Energy Inc. is providing a status update regarding the placement of the first well within the Joffre D3 Pool (the "Joffre Project") on production. Ms. Marshall attended the Mount Royal University in Calgary, Alberta, Canada. She joined Tanager in 2012 and brought with her 25 years of experience as Corporate Secretary with various oil and gas companies. In particular, she served as Officer, Corporate Secretary and CFO of P&NG Energy Company and Officer and Corporate Secretary with Montello Resources Canada & USA Ltd. Additionally, she served as Personal Executive Assistant to the CFO and Vice President of Corporate Affairs of Mera Petroleum and Personal Executive Assistant to the Director of Samaritan's Purse Canada/Billy Graham Association Canada.
Ms. Marshall is an Honorary Member of Stanford Who's Who; is the recipient of the Professional Distinguished Diamond Award and an Honorary Member of the All Pro Media Group. She has been recognized by Worldwide Who's Who as VIP of the Year 2015 for Excellence in Administration and New Business Development. In 2014, she was awarded the Corporate Secretary of the Year by Strathmore's Who's Who. Ms. Marshall is affiliated with the Canadian Society of Corporate Secretaries, the Society of Corporate Compliance and Ethics, the Society of Corporate Secretaries and Governance Professionals, the Society of Corporate Strategy and Governance to name a few.
America's Roundtable is an elite program designed to take every aspect of membership to the highest level. It exists exclusively for a small handful of our most qualified professionals; with over 30,000 listed members, this is undoubtedly a position of power, prestige and limitless opportunity. These places are reserved for a pre-selected set of individuals such as Sandra L. Marshall.