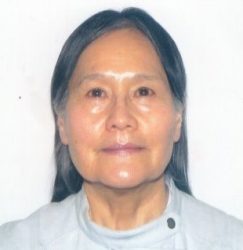 Farmingdale, NY, August 14, 2015 --(
PR.com
)-- Annie Corrine Bailey was born in Solomon, Alaska. She earned her Bachelor of Technology at the University of Alaska. In December of 2006, Goldenline View,
www.goldenlineview.com
Inc. was established by her and has since been working with Nevada Corporate Headquarters in Las Vegas Nevada to complete corporate procedures. The State of Alaska, Department of Commerce, Community and Economic Development Corporations, Business and Professional Licensing granted Articles of Incorporation for Alaska Entity 105631 in Real Estate on January 2, 2007. The Certificate of Incorporation was also granted on January 7, 2007 and the Certificate of Good Standing was granted on February 4, 2008.
Goldenline View, Inc. is working to begin a gold mining venture at Council, Alaska in cooperation with the Tax Club, Manhattan Professional Group. Their offices are located in the Empire State Building, New York, New York. When she is not attending to her responsibilities as the owner of Goldenline View, Inc. Ms. Bailey enjoys making "Made in Alaska" reversible parkas.
America's Roundtable is an elite program designed to take every aspect of membership to the highest level. It exists exclusively for a small handful of our most qualified professionals; with over 30,000 listed members, this is undoubtedly a position of power, prestige and limitless opportunity. It includes a narrative-style biography allotted solely to our America's Roundtable members. Through an admittedly stringent screening process, this year's Roundtable candidates were chosen based on their credentials, accomplishments, aspirations and A.R.O.P. standing. These places are reserved for a pre-selected set of individuals such as Annie Corrine Bailey.