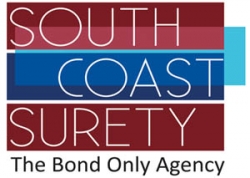 Raleigh, NC, July 10, 2015 --(
PR.com
)-- The new NC Landscape Contractors' Licensing Board (NCLCLB) urges all North Carolina landscape professionals to apply for the new Landscape Contractors' License before the official grandfathering period ends on August 1.
The law requires licenses for landscape professionals who perform landscape contract work valued at $30,000 or higher for a single client, in a single year. But the law's grandfathering period allows any person who, by December 31, 2014, met the criteria as a current registered landscape contractor, a licensed irrigation contractor; a certified turf professional or an individual who had three years of recognized landscape contracting experience could obtain a license without examination.
Those who qualify under the grandfather provision need to simply submit an application and license fees, and provide a surety bond or irrevocable letter of credit issued by an insured institution to the NCLCLB office. After the grandfathering period ends, landscape professionals will not only have to complete the application process but also pass the multi-section exam to obtain their license.
South Coast Surety is the leading National Surety Agency for easily acquiring these bonds.
Simply
click here
to get your new NC Landscape Contractors' Bond, simple, easy and fast.