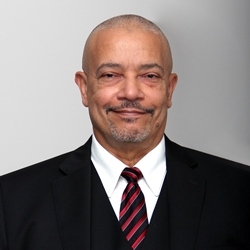 New York, NY, July 15, 2015 --(
PR.com
)-- Dr. Mohammed Ettouney, of Weidlinger Associates, Inc., has been named chairperson of the newly established Objective Resilience Committee (ORC) of the American Society of Civil Engineers' (ASCE) Engineering Mechanics Institute (EMI). The committee will address resilience issues from a variety of objective viewpoints, with the goal of improving the resilience of major civil infrastructure assets and communities.
Regarding the organization's approval of Ettouney's proposal to form the committee, EMI Director Dr. Amar Chaker remarked, "Dr. Ettouney was right to expect that the rigorous analytical approach needed to advance the very challenging field of objective resilience would be well received by the engineering mechanics community."
Weidlinger President and CEO Dr. Raymond Daddazio concurred: "Formation of an Objective Resilience Committee is an important first step toward a more practical understanding of resilience," he said. "EMI is among the few organizations possessing the wherewithal to address this issue effectively."
Resilience, as defined by the National Infrastructure Advisory Council (NIAC) is "the ability to reduce the magnitude and/or duration of disruptive events. The effectiveness of a resilient infrastructure or enterprise depends upon its ability to anticipate, absorb, adapt to, and/or rapidly recover from a potentially disruptive event."
"Considering the magnitude of recent catastrophic events, it's clear that resilience is a major issue for society," said Ettouney. "Yet the knowledge gaps in the subject of resilience are enormous, especially when it comes to quantifying resilience. Most of the available documents on the topic are subjective in nature. The ORC aims to help close these gaps by studying and disseminating objective approaches to all aspects of resilience."
To this end, the committee will participate in EMI conferences, sponsoring technical sessions devoted to objective resilience methods. ORC-sponsored workshops and symposia will be organized to address specific aspects of resilience and to exchange ideas with resilience stakeholders. Such events will provide forums for the discussion of a variety of resilience-related topics, including objective resilience assessment methods, resilience monitoring techniques, objective and subjective resilience acceptance models, graph network models, decision-making, and multihazard effects.
Another stated goal of the ORC is to develop an Objective Resilience Primer, compiled from technical papers, presentations, and other publications presented at applicable conferences and workshops.
The committee's initial membership will comprise a number of world-renowned researchers and practitioners, including the following:
· Dr. Sreenivas Alampalli, New York State Department of Transportation, Albany, New York
· Dr. Anil Agrawal, City College of New York, New York, New York
· Dr. Raimondo Betti, Columbia University, New York, New York
· Dr. Amar Chaker, ASCE, Reston, Virginia
· Dr. George Deodatis, Columbia University, New York, New York
· Dr. Simos Gerasimidis, Columbia University, New York, New York
· Dr. Jerome Lynch, University of Michigan, Ann Arbor, Michigan
· Dr. Chris Mullen, University of Mississippi, Oxford, Mississippi
· Dr. Ahmed Al‐Ostaz, University of Mississippi, Oxford, Mississippi
Dr. Mohammed Ettouney is a Distinguished Member of the American Society of Civil Engineers (ASCE) and a fellow and past president of its Architectural Engineering Institute (AEI). He is a recipient of the Homer Gage Balcom lifetime achievement award presented by the ASCE's Metropolitan Section. He is the coauthor, with Dr. Sreenivas Alampalli of the New York State Department of Transportation, of Infrastructure Health in Civil Engineering, a two-volume technical treatise that defines the agenda for a holistic approach to infrastructure design, inspection, maintenance, repair, and decision-making. Ettouney is a licensed Professional Engineer and has been with Weidlinger Associates since 1984.
Founded in 1852, the American Society of Civil Engineers (http://www.asce.org/) represents more than 140,000 members of the civil engineering profession worldwide and is America's oldest national engineering society. The ASCE defines itself as "a global network of civil engineers dedicated to improving society's infrastructure."
The Engineering Mechanics Institute (http://www.asce.org/engineering-mechanics/engineering-mechanics-institute/) is a forum to exchange ideas, assess the state of the art, and offer an outlook on how engineering mechanics can contribute to the development of more resilient and more sustainable infrastructures. The technical sessions and mini-symposia also point out the need for cross-disciplinary research and education and highlight the role of engineering mechanics as a powerful link across disciplines.
Weidlinger Associates, Inc., is a structural engineering firm that designs and rehabilitates buildings, bridges, and infrastructure and provides special services in applied science, forensics, and physical security. The firm, which employs about 275 full-time staff, celebrated its 65th year in 2014. It is recognized worldwide for its innovative and practical design solutions and for its long-term commitment to advancing the state of the art in engineering. Headquartered in New York City, the firm has branch offices in the United States and the United Kingdom. For more information, please see www.wai.com.