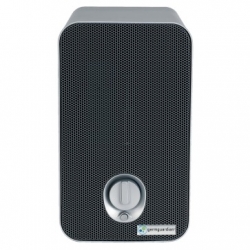 Euclid, OH, July 28, 2015 --(
PR.com
)-- Over 75 million students from primary, secondary and college levels are headed back-to-school this Fall. Guardian Technologies™, maker of leading home environment products, offers a range of products to help keep students happy, healthy and attentive this school.
Ask any parent and they'll tell you that the start of each school year brings germs, colds, the flu, seasonal allergies and a myriad of health problems that can keep students from performing their best. According to the Centers for Disease Control and Prevention, nearly 22 million school days are lost each year due to colds and 38 million school days are lost each year due to the flu. Thankfully, there's help. Guardian Technologies™ air purifiers and humidifiers help improve air quality by reducing the spread of germs and minimizing allergens, which will prepare students for the classroom this year.
Parents want to keep their kids' well-being in check too since back-to-school time can also be stressful for students. According to the American Psychological Association, teens report that their stress level during the school year far exceeds what they believe to be healthy (5.8 versus 3.9 on a 10-point scale) and tops adults' average reported stress levels (5.8 for teens versus 5.1 for adults). One way to help ease tension is to create an organized and relaxed environment. The Guardian Technologies™ aromatherapy essential oil diffusers can help students set the mood. Each diffuser uses Ultrasonic Technology with essential oils that not only refresh rooms, but are associated with creating a peaceful environment.
Parents can kick off the new school year with the following four Guardian Technologies™ products to help keep students at their best, both at home and in the classroom:
GermGuardian® AC4100 3-in-1 HEPA Air Purifier System with UV Sanitizer, and Odor Reduction, 11-Inch Table Top Tower
The AC4100 contains a HEPA Filter, a Charcoal + PCO Filter, and UV-C Light, three powerful layers that: capture 99% of airborne allergens, kill airborne mold spores, and fight germs and unwanted odors.
Suggested retail price: $69.99.
GermGuardian® AC4900CA 3-in-1 True HEPA Air Purifier with UV Sanitizer and Odor Reduction, 22-Inch Tower
The AC4900CA is perfect for allergy sufferers. The True HEPA filter captures 99.97% of dust and allergens as small as .3 microns in size. The UV-C light kills germs, while the charcoal filter captures odors. CADR Rated 100+ and standing 22 inches tall, it is lightweight and ideal to use in both small to medium rooms. The easy to use controls include UV-C control and 3 speeds, including a low speed that runs ultra-quiet. The simple, stylish design looks great in any home environment. Suggested retail price: $99.99.
PureGuardian® H965: 70-Hour Table Top Ultrasonic Cool Mist Humidifier, 1-Gallon
The H965 guards against problems caused by dry air in the home. Easy to fill 1-gallon tank is ideal for use in medium sized rooms. Silver Clean™ Protection fights the growth of mold and mildew on the surface of the water tank. Ultrasonic Technology disperses a fine mist and is ultra-quiet. Also features a low water indicator, a night light and low and high cool mist settings. Suggested retail price: $49.99.
PureGuardian® SPA101: Ultrasonic Aromatherapy Essential Oil Diffuser
The SPA101 uses Ultrasonic Technology to quickly and continuously fill the room with natural oil essence while adding a pop of color to your space, which makes it a favorite among teenagers.
A compact design makes it easy to place bedside, on a desk or in a dorm room. Suggested retail price: $34.99.
The GermGuardian® and PureGuardian® products are currently being sold on the Guardian Technologies' website at
http://www.guardiantechnologies.com
. For more information about the products or to find a retailer near you call, 1-866-603-5900.
Guardian Technologies, LLC
Guardian Technologies, LLC, is an Ohio-based company dedicated to bringing innovative, effective and quality new home environment products to the consumer market, including cutting edge UV-C technologies. For more information on Guardian Technologies' full line of products under the GermGuardian® and PureGuardian® brands.