New High Power Data Center Opens in London
At a time of critical shortage in data center space, Options Technology opens a scalable high density power and cooling data center with up to 30kw per rack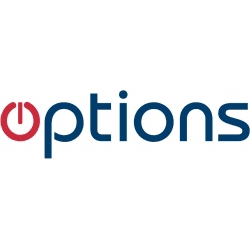 London, United Kingdom, December 06, 2007 --(
PR.com
)-- Options Technology announces the opening of a new 200 rack data center in West London. Advances in computing technology require higher power and cooling density. Many data centers are only capable of delivering up to 2kw per rack, leading either to constraints on technology progression or higher dispersion of equipment across a large, more costly footprint. The new Options data center offers power and cooling scalable from 5kw to 30kw per rack and so facilitates modern server and storage technologies and footprint savings.
"We see organizations making significant investments in the latest computing technologies only to find that they are unable to house them or have to spread them across the data center to get the required power or cooling. This creates issues and costs in utilising these technologies and managing the infrastructure," said Nigel Kneafsey, the CEO of Options Technology.
The heat generated in high density computing has limited the ability of companies to capitalize on these technologies. Traditionally, data centers have responded by lowering the computing density and spreading the equipment across the data center to avoid power and cooling hotspots. This can lead to management problems and increased real-estate costs associated with under-utilized space. To increase the efficiency in management and to eliminate the potential for hotspots the Options data center is equipped with APC InfraStruXure close coupled cooling systems enabling organizations to consolidate their technology densely within the data center.
Given the critical shortage of data center space in London and the increasing technology demands of organizations there is an urgent need for capable and future-proof data center space.
In addition to density, high data availability requirements necessitate resilience on all key inputs to the data center. Traditionally data centers have offered N+1 on power and cooling, providing a sufficient solution in day to day operations. Modern business continuity requirements for technology have driven a move towards offsite management of data and more robust contingency and continuity planning. The Options data center has been designed from inception to eliminate single points of failure in power, cooling and power generation. 2N power, cooling and power generation has been employed to ensure optimal up-time, data security, and peace of mind.
"More and more organizations are recognizing that loss of access to data can jeopardize not only the ability to operate but severely impacts confidence in both customers and investors. We are seeing organizations being less willing to accept sub-optimal solutions for a short term cost advantage" said Nigel Kneafsey
www.optionsdcs.com
email: sales@options-it.com
Tel: +44 (0)20 7070 5000
For further information regarding this release call:
David Toleman, Marketing Director,+44 (0)20 7070 5079
Options Technology is a specialist provider of infrastructure to the alternative investment market since 1993, with data center operations in London, New York, Hong Kong and Tokyo.
###
Contact
Options Technology
David Toleman
020 7070 5079
www.optionsdcs.com

Contact