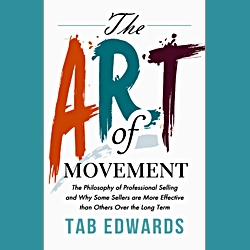 Philadelphia, PA, August 29, 2015 --(
PR.com
)-- This seminar/workshop has been designed to help sellers understand and execute professional selling motions, and learn why some sellers are more effective than others over the long term (based on 24 years of research, sales data, and analysis).
Everything Starts with a Sale
Every for-profit business must sell its wares to survive; and nothing starts until someone sells something. This requires that sellers are fundamentally effective at navigating the sales cycle and closing business. Those who are not, risk losing deals and hurting their company's ability to grow and thrive.
Being a better, more effective seller is a matter of "how" and not "if." In this program, we provide our experience and research, in addition to key insight into what makes sellers more effective, how you can become more effective (regardless of your sales experience level) and how to sustain the success over the long term.
In addition to having run Fortune 500 sales organizations, their facilitators also work directly with buyers in helping them make better purchase decisions. They bring this valuable insight to the program to help sellers understand what buyers expect from sellers and what turns them off.
The program will include The Art of Movement Workshop focusing on The Five Sales Forces.
(1) Mastery of the fundamentals;
(2) Building a financial business case;
(3) The ability to articulate and sell your (and your company's) value;
(4) Establishing credibility; and
(5) Mollifying buyers' constrictive Buying Emotions.
The workshop will also include a competitive team-based sales simulation activity.
The workshop facilitators will include globally-recognized business expert Michael Maupin (author of the book "The Billion Dollar [Sales] Deal") and sales & strategy expert Tab Edwards, the best-selling author of "The Art of Movement," "Lessons of the Navel Orange," and "Management By Initiatives."
An early enrollment discount applies. More information and registration can be found at www.water215.com/events.htm