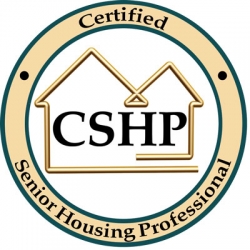 Oklahoma City, OK, September 11, 2015 --(
PR.com
)-- Even though the National Association of REALTORS® studies indicate that one out of every four home sellers this year will be over the age of 65, the seniors real estate market sorely lacks the attention that it warrants. In the midst of a massive demographic shift, the real estate industry remains largely focused on first-time buyers, move-up buyers, luxury home buyers and investors.
In a step toward closing that gap, the Seniors Real Estate Institute's
First Annual Legacy Conference
, scheduled for Oct. 7-8, 2015 in Grapevine, Texas, represents the first-ever nationwide event designed to empower REALTORS® who serve seniors with a greater passion, purpose and plan for growing their businesses, while providing an often unmet need within families and communities.
With the event venue just minutes from the DFW airport, the Legacy Conference is drawing real estate agents from around the United States. "A significant percentage of attendees have already achieved the prestigious Certified Senior Housing Professional® (CSHP®) designation from the Seniors Real Estate Institute, and are well-known within their local markets as the go-to expert on seniors housing," observed Nikki Buckelew, Founder and CEO of the
Seniors Real Estate Institute
. "We are also thrilled at the number of registrants who have just begun to explore this market," Buckelew added.
"Real estate agents who have sought out the training to serve seniors at a high level are exceptional human beings," Buckelew emphasized. "The opportunity to be in the presence of their energy and eagerness to share, combined with business and sales training, the latest research, insights, expert panels and masterminding, promises to be as life-changing as it is career building."
Buckelew cited the following members of the SREI First Annual Legacy Conference Advisory Team for their critical contributions to the educational content, as well as for their contagious spirit of camaraderie and professional support that will add to the power the conference itself:
· Ryan Cook, First Class Realty Group, Easton, Mass.
· Cyndi Cummings, Keller Williams Realty, Lakeway Texas
· Michelle Moon, Keller Williams Realty and Victory Life Coach, Orlando, Fla.
· Elaine Scheelk, Reece Nichols Real Estate and Director of Marketing for Lifespace Communities, Kansas City, Kans.
· Ingrid Sullivan, Keller Williams Realty, Arlington, Texas
· Lisa Parrett Treadwell, Keller Williams Realty, Indianapolis, Ind.
· Mark Wilkinson, Coach and Team Leader, Keller Williams Platinum, Oklahoma City, Okla.
For more information or to register for the SREI First Annual Legacy Conference, go to www.sreilegacyconference.com.
As the CEO and founder of the Seniors Real Estate Institute, Nikki Buckelew is uniquely positioned to spearhead a real estate coaching and training event that is focused on the equipping real estate professionals with the expertise and commitment to build thriving businesses based on compassionate and skillful service to seniors in transition. Buckelew is 20-year veteran of the real estate industry with an undergraduate degree in Gerontology and a Master's degree Counseling Psychology. Along with her husband, Chris, she founded Mature Moves Oklahoma City, a real estate brokerage that has recently returned to the area, with a previous track record of selling more than 100 properties annually within the seniors segment.