Granite Shield Gets a Home Sold in a Tough Market
Full service cleaning and restoration services including natural stone sealing, stain removal, marble polishing, grout and tile cleaning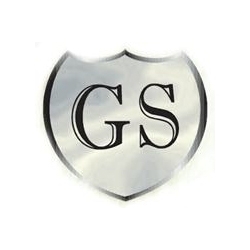 Canyon Lake, CA, December 10, 2007 --(
PR.com
)-- People often ask what to do to their home to make it sell quicker. Most of the time they really aren't prepared for a straight answer. In a tough market, it's usually the best looking homes at the most competitive prices, in the most sought after location that sell, while other lonely homes sit on the market awhile just waiting for the right person.
So, what can be done quickly, efficiently, and cost effective? There's virtually nothing you can do to improve the location of your home and there may not be much you can do about what the area is selling for, your financial situation or how much money you currently owe on the home. But you can get your home looking good at a reasonable price.
There's no doubt that granite is in. People (men and women alike) love updated kitchens and bathrooms. In today's market homebuyers typically pick a home that's in the best turnkey condition at the best price and they're usually looking for homes that already have granite installed. Prices of granite have come down and are affordable. To get your home sold faster or prepared to sell faster and at a higher price when the real estate market picks up just might be to install granite countertops in the kitchen and baths if you want to sell your home quicker. This, of course, would be dependent on the fact that the style and condition of the existing cabinetry would warrant such an upgrade such as new cabinets, reconditioning or refacing. Kitchen and baths are definitely where to put your money if you are trying to sell your home and going the extra mile and choosing granite will give your home a competitive advantage over other lonely homes sitting out there begging to be sold.
Granite Shield has a permanent lifetime warranted sealer that's transferable to the new homeowner. Your new homebuyer will love the fact they never have to seal their granite again and don't have to worry about staining. The process makes the granite smoother, shinier and maintenance free. That's what homeowners want now is an easy to clean, low maintenance home. Granite Shield has sealers for all natural stone, glass, stainless steel and cement. Make your flooring look new, countertops will look better than new with Granite Shield's lifetime warranty. Full service cleaning and restoration services including natural stone sealing, stain removal, marble polishing, grout and tile cleaning and more are available in most areas. Restore and seal your countertops, flooring, stainless steel appliances, shower doors and shower walls. With Granite Shield your existing granite can be sealed by Granite Shield or you can purchase granite and cabinets from their retail showrooms.
Granite Shield is located in 45 states and in Canada, Australia, New Zealand, England and Ireland with 56 authorized applicators, 26 are authorized Granite Shield Countertop store fabricators. There are currently 5 Granite Shield Countertop retail showrooms located in Lake Elsinore California, Hemet California, Temecula California, Tucson Arizona, Reno Nevada and opening soon in Mission Viejo California, Las Vegas Nevada and Orlando Florida. Granite Shield Countertop retail showrooms offer financing on approved credit. Place your order on granite countertops and cabinets and have it installed in 3 days in most retail locations if needed. At Granite Shield Countertops you'll receive better quality, better value, better service. Bring Granite Shield Countertops your quote from Home Depot, Lowes, Costco, granite fabricator or retail store and Granite Shield Countertops will beat their price guaranteed.
For more information regarding Granite Shield, sealing services, employment, business opportunities or investment opportunities to open your own Granite Shield Countertop showroom email Granite Shield attention Debbie Burton Phillips Vice President at Info@GraniteShield.net or visit their website at www.GraniteShield.com or www.GraniteShieldCountertops.com Toll Free 877-477-3254. Granite Shield is a registered trademark.
###
Contact
Granite Shield
Debbie Burton Phillips
877-477-3254
www.GraniteShield.com

Contact