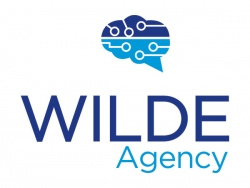 Westwood, MA, October 02, 2015 --(
PR.com
)--
Wilde Agency
, a nationally recognized agency and a pioneer in the use of the science of human behavior in marketing, today announced that they will launch
MindCamp
, a fun and engaging game to help marketers better understand how the subconscious drives people's decisions, at the DMA's &Then Conference for marketers. Considered the "It" event for marketers, &Then will also feature three speakers from Wilde Agency on a variety of topics related to decision science.
Details:
· DMA's &Then Event, October 4-6, Boston: #AndThen15
· Wilde Agency will launch
MindCamp
, an educational game to help marketers better understand how the science of human behavior drives decisions
· Wilde Agency will have three executives speaking at the show:
o John Sisson, who will monitor a panel of female marketers titled, "
Marketing X-Factor
," Tuesday, October 6, 8:30 a.m. in the Grand Ballroom. The panelists are Bridget Russo of Shinola, Amy Radin of Huffington Post's The Daily Innovator, Sue Burton of Bank of America, Lisa Shalett of Odyssey and Stacy Martinet of Mashable
o Nancy Harhut:
7 Human Behavior Hacks that Increase Engagement and Response
, Tuesday, October 6, 10:45 a.m. in room 151A.
o Lianne Wade:
How the ALS Ice Bucket Challenge Became a Phenomenon
, Tuesday, October 6, 12:00 p.m. on the Hub stage, with Lynn Aaronson of The ALS Association, Massachusetts Chapter
MindCamp is a fun, interactive series of social experiments that kick off Wilde's ongoing initiative to educate marketers on how the science of human behavior plays a role in successful marketing. The games will feature simple "quick answer" questions that will unveil to participants how their subconscious drives their decisions. People who participate are encouraged to forward the game to their friends, and will be entered into a drawing to win a $500.00 gift card. Anyone can play the game online – at www.mindcamp.wilde.com.
About Wilde Agency
Wilde Agency is an award-winning integrated marketing agency that harnesses the science of human behavior to drive action and transform businesses in a digital world. The full-service agency offers strategy, customer insight, data/analytics, creative and production across all channels.
For more information, visit
www.wildeagency.com
or follow us on
Twitter
or
Facebook
.
Contacts:
Chris McConaughey Kim Kennedy
Chris.McConaughey@WildeAgency.com
Kim Kennedy
kkennedy@perkettpr.com
781.251.2732 781.603.6066