Celtics # 1 in Tickets Sales for November
Celtics secondary ticket sales soar for Boston-based Aceticket.com.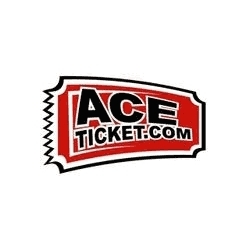 Boston, MA, December 12, 2007 --(
PR.com
)-- No, Larry Bird did not walk through that door. Nor did McHale or Parish, but there is much excitement in Celtics Nation over the new Big Three. Boston's new lineup featuring newcomers Kevin Garnett, Ray Allen and old Celtic favorite Paul Pierce have made basketball relevant once again in Beantown. With only 2 losses since opening night the Celtics are one of the best teams in the NBA right now. Undefeated at home the Celtics are regularly playing to sold out crowds. Sellouts at the Garden have been few and far between for the Celtics over the last 10 years. 2007 ticket sales however, have been reminiscent of the glory days of Bird, Parish and McHale. Jim Holzman, CEO of Boston based ticket broker Ace Ticket has already seen the benefits of having a successful and exciting Celtics team. "Typically we rely on the Red Sox and Patriots ticket sales to drive our sports ticket revenue. April through October belong to the Red Sox and over the last few years, Patriots ticket sales dominate the Fall and Winter months. This year however, for the first time this century Celtics ticket sales have been the number 1 generator of revenue for us in November." Aceticket.com reported the following rankings in terms of revenue for local sports ticket sales in November: Celtics #1, Patriots #2, Bruins #3 and College teams #4.

Aceticket.com
expects Celtics sales to remain strong through the rest of the season. "With Red Sox tickets now on sale and Patriots playoffs approaching, it will be interesting to see if the Celtics remain in the top spot for us. Who knows. They could compete with Red Sox ticket sales if they are still playing in June," added Holzman.
###
Contact
Ace Ticket
Mike Last
1(800)-MY-SEATS
www.aceticket.com

Contact