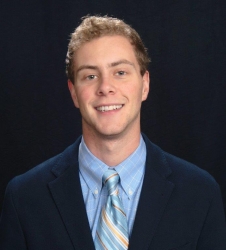 Chicago, IL, October 17, 2015 --(
PR.com
)--
The BSC Group LLC
, a commercial real estate mortgage brokerage and advisory firm specializing in the self-storage asset class, has hired Adam Karnes as a senior credit analyst to join the company's Chicago headquarters. Adam will be responsible for assessing and preparing debt and equity financing requests on behalf of BSC Group clients. Adam specializes in the self-storage asset class and also has experience in all commercial property types. Additionally, he conducts daily market research to continually enhance the firm's competitive position by staying current on all relevant market movements.
"Adam brings a highly quantitative focus to the firm, and his strong background in real estate made him a natural fit," said Shawn Hill, a BSC Group principal.
Previously, Adam worked as a financial analyst at global rating agency DBRS, within the CMBS group that covers US, Canadian and European commercial real estate. At DBRS, Adam underwrote nearly $1.5 billion of combined traditional conduit and non-stabilized loans across all property types. He also helped develop and test quantitative models used to assess credit worthiness for multi-loan pooled transactions as well as single-borrower transactions.
"Adam's educational background and experience in commercial real estate have given him a knowledge of financial markets that will have an immediate impact on the firm and its clients," remarked BSC Group principal Devin Huber. "We are delighted to have him on board."
Adam earned bachelor's degrees in real estate and finance from the University of Wisconsin - Madison, with a core emphasis on commercial real estate finance. Adam was also a member of the UW – Madison Real Estate Club and is an active member in the UW Alumni Association and Mortgage Bankers Association.