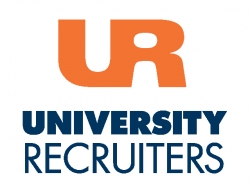 Fulton, MD, October 21, 2015 --(
PR.com
)-- Considering the fact that finding a job is in itself a full time job for those who do not know much about the right channels to explore, University Recruiters comes to their rescue by helping them land their dream job. From its physical base of operations in Fulton, Maryland, the leading job placement agency is charting its own course in registering phenomenal growth in its registered users' database, which is sure to go up in the coming years.
Speaking about the factors that make University Recruiters a forerunner in its niche market segment, one of the company's senior executives commented, "Well, we do acknowledge the fact that any company operating in whichever field is as good as the number of clients or users it manages to attract. At University Recruiters, we have been more than successful in registering a record 1000 percent growth in our first year itself, which is quite impressive to say the least."
University Recruiters makes it a point not to charge an applicant even a cent while connecting him or her to the client companies that are interested in his or her profile. The job placement agency further takes immense pride in providing custom-designed and perfectly result-oriented recruitment solutions to individuals who otherwise find it difficult to locate genuine companies and job opportunities. University Recruiters' personalized recruitment process makes the entire task of finding a job easier than it was ever before.
The senior company executive at University Recruiters stated further, "College graduates looking forward to a fruitful career ahead see a reliable aide in us at University Recruiters, since we are never a typical employment agency. We believe in matching the skill set of individuals with the requirements of the employer; thus, ensuring that they could realize their career goals with ease and confidence. Furthermore, our highly capable team of professionals works the day in and day out to prepare candidates for job search while considering their peculiar interests, passions, professional mind set, objectives, and career goals."
University Recruiters further follows the C2Step (Career 2-Step Program) to ensure that student applicants could have ample insight into qualities that hiring managers and CEO's look for in a worth-employing individual and his or her resume as well. Thus, one of the leading job employment agencies http://www.universityrecruiters.com/, i.e. University Recruiters, guarantees its registered users to see the hiring manager or the CEO of the company in person and fetch the dream job.